Retail's Once-in-a-Generation Tech Reset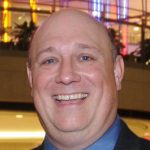 Retail is experiencing a once-in-a-generation increase in IT spend due to the impacts of COVID and the change in shopping journeys for consumers. Although consumers have come back to stores, the digital increase is here to stay. Retailers must get these transactions profitable. Add to this the ongoing labor challenges and retail is automating everything that they can automate.
In a nutshell, for the first time in over 20 years we have seen a significant jump in IT Spend as a percentage of revenue. In our annual survey with RIS News we have two measures.  We ask the % of revenue spend for 2022, but also ask spend growth over 2021 each year.
For most years and really from 2001-2019, the spend growth sometimes hits but often does not because of delays in projects.  However, due to COVID, for the last two years the actual growth is way higher than what they had projected going into the year to support digital journeys and challenges with labor.
This has led to a massive growth of about ¾ to 1% increase reset in IT Spend as a percentage of revenue.  Where retailers might have spent 1.8% of revenue, the new percentage is 2.8%. And in some instances the averages are closer to 3% of revenue.
The big question is this  a one-time-reset and going back down in the future or is the increase here to stay. Based on the data in our study this level of investment will continue for at least 3 years longer or more. Retailers are automating what they can automate, removing labor and truly becoming technology companies.
Which technologies lead to profitability for new digital journeys?
What technologies are Leaders looking to adopt?
What types of retails struggled to survive, never mind thrive?
How is BOPIS driving store investment?
How many are not only growing stores but growing the sales in those stores vs those who are simply accepting a lower sales per store?
What about ecommerce growth, how much of this is expected to be desktop vs mobile?
What percentage of budget is available for innovation vs just keeping the lights on?
And finally, which new initiatives such as Edge Computing, SD-WAN, Microservices Architecture, IoT, Store-level 5G, and Dark Stores / Dark Kitchens are seeing growth in investment vs. declines?
For existing IHL users, login to your account above, go to Research Studies and MyResearch to see if you already have access through your company.
If your company does not have access or you are new to IHL, you can access more information on the study here