Retailers Running Out of Time to Optimize Digital Journeys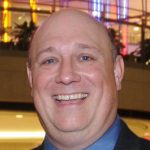 Digital Journeys
Recent IHL research shows only a portion of retailers have optimized these digital journeys. While 54% claim to have optimized the traditional ecommerce channel of shipping from a warehouse, only 27% have optimized localized delivery, 26% ship from store, and only 16% Buy Online for Store Pickup.
For the last 12 months, US retailers have been riding the gravy train (24 months for grocery and mass merchants). Sales growth has been in the high double-digits in many sectors thanks to strong comparisons to early COVID months the year before, multiple rounds of government stimulus and consumers that chose to spend for products in lieu of experiences in the heart of the pandemic. That gravy train is about to hit the brakes…hard, causing some big challenges for most retailers.
What we learned coming out of the pandemic is that consumers have become consistently multi-channel. It is not a matter if they will shop online or at stores.  The answer is they are going to do both and the digital portion continues to grow to a greater portion every year. And that's the problem.
Multiple research studies have shown that compared to the walk-in customer, retailers who have not optimized their digital journeys lose between 3 and 15 points of margin on digital orders. And grocers that pick their own groceries for local delivery can lose up to 15 points of margin. That's a big nut to swallow when the average profit margin for grocers is traditionally 1-2%.
When sales are increasing double digits, these losses were covered by the increased store traffic. But this week research from Placer.Ai suggests that store traffic in early March was already down 4.3% due to rising fuel prices, the greatest drop in the last 3 years not tied to COVID or the holidays.
And things are about to get worse as retailers face a triple witching hour. The key issues are the following:
Inflation and rapidly rising prices – no surprise to anyone, this means less for discretionary purchases.
Tough comparisons to previous year – (April 2021 was compared to April of 2020 (the first full month of COVID impact which saw an 89% drop in sales year to year for specialty stores) and for general merchandise retailers April 2021 was the first month of double-digit growth that eventually averaged over 30% for the rest of the year. They are facing the opposite now.)
Lower tax returns – due to the Child Tax Credit, over 59 million families received a significant portion of their normal expected tax refunds for this year as checks last year. (And most are coming to that rude realization right now – not knowing that they were an advance on their refund.)
Add to this the opening of the economy from COVID and consumers with means are spending much more on travel, concerts, and other services rather than consumption.
The bottom line, it has never been more important for retailers to prioritize the optimization of their digital channels. This requires digital insights and analytics on where to spend on technology, what processes provide the greatest bang for the buck, and the conviction to focus relentlessly on improving both. The retail gravy train is hitting the brakes. The winners of 2022 will be the retailers that can recapture these lost margins as store traffic slows.
This is a Microsoft sponsored blog
To learn more about Microsoft Cloud for Retail, please click here.