Microsoft Tops 2022 Ranking of Vendors that Retailers are Most Increasing Business With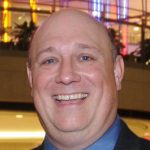 Top Vendors used by Retailers in 2022
Every year IHL conducts a study to see which vendors have the most momentum in retail and hospitality. Below are the top vendors in 2022.  This year over this included 241 retail brands in North America, with 40% of them over $1b in sales annually.
We asked the respondents to tell us who they are planning to increase business with in 2022 and by how much.  Specifically, we asked who they are increasing with, staying the same, decreasing business with, do not work with today and won't work with for whatever reasons.
This year Microsoft came out on top with 48% of the sample planning to increase business with the company in 2022. 13% said they were increasing business 10% or more, 35% said they were increasing 0-10%, 38% said their business would be the same and 14% said they were decreasing business this year, don't work with or won't work with for 2022.
In second place came Google at 40% of customers increasing business with them in 2022.  15% said they were increasing their 2022 business with Google 10% or more and 25% said they were increasing but less than 10% growth. 43% said the amount of business would stay the same and 15% combined for decreasing, won't work with or don't work with. This combined 15% is still really low in comparison to many others in they survey where as much as 40% can be decreasing, don't work with or won't work with.
In third place this year was Amazon Web Services. Although AWS has announced many big wins this year including Best Buy, they have one of the widest disparity in data compared to Microsoft and Google.  Those that are working with the company, are heavily investing…but a significant number of companies in the study reported they don't work with and won't work with the company. So, this spreads the data. 22% of the sample are increasing their business with AWS 10% or more in 2022, a number 9% higher than Microsoft and 7% higher than Google.  Another 8% are increasing 0-10%. 31% are staying the same, 3% are decreasing and 35% either don't work with or won't work with. How this plays out is while #3 in our rankings for total number of increase %, the average deal increase is considerably higher.  As well, although there is a narrative that retailers won't work with AWS, their percentage for "won't work with" was 5th lowest figure of all 23 vendors in the study (17 vendors had more customers not willing to work with them.)
The data above is just one chart from the 2022 Competitive Market Leaders Study. There are 15 additional rankings ranging from rankings in average deal size increases for 2022, rankings by retail segment (i.e., Grocery vs Specialty Stores) and rankings by their customer performance. There is a wealth of information of which vendors are winning, losing and in what segments for 2022. Companies included are Amazon (AWS), Aptos, Blue Yonder, CDW, Cisco, Diebold-Nixdorf, Fujitsu, Google, HP Inc., IBM, Infor, Lightspeed, Lenovo, Manhattan Assoc., Microsoft, NCR, Oracle, Salesforce, SAP, Shopify, Toshiba GCS, Sensormatic Retail and Zebra.
If interested in more information you can click here for more information on this study.