AI/ML and Generative AI Has Potential to Bring Over $580 Billion in Extra Profits for Amazon and Walmart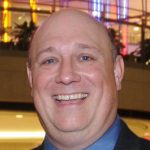 New AI Readiness Index (AIR) research from IHL Group ranks the AI readiness for 212 top public retailers and restaurants with potential financial impact through 2029.
NASHVILLE, TN, US, August 17, 2023 – Artificial Intelligence/Machine Learning and Generative AI promises to radically transform retail as we know it today, according to new research from analyst firm IHL Group. In total, the top 212 North American public retailers and restaurants could see over $1.5 trillion in additional financial impact through 2029 with the Walmart (NYSE: WMT) and Amazon (NASDAQ: AMZN) accounting for over $580 billion or 38.5% of the total.
"AI is already transforming the retail market behind the scenes with traditional AI/ML improvements. Generative AI for retail simply adds rocket fuel to that potential financial impact," said Greg Buzek, President of IHL Group. "This financial impact is a factor of the company's data and structural readiness to take advantage of the advancements as well scale and free cash flow to invest in the technologies. The real exponential impact comes when Generative AI is added onto the hard work companies have done to clean, tag and manage their core data in customer, inventory and product data for traditional AI/ML applications."
The Retail AI Readiness Index provides an AI readiness score comparison as well as potential financial impact for individual companies from Sales Growth, Gross Margin improvement, and Sales/General Administrative cost improvement.
The research includes rankings for the top 7 companies in the following segments: Fast Moving Consumer Goods (Grocery, Mass Merchants, Warehouse Clubs), Apparel/Shoes, Hard Goods (Home Improvement, Electronics, Pets, Sporting Goods, Furniture), Health and Beauty (Pharmacy and Cosmetics), Restaurant Chains (Fast Food and Table Service) and PurePlay Ecommerce companies (those with all online sales or few physical stores compared to total sales) as well as listing of 212 public companies in total.
The Retail AI Readiness Index is composed of a 9-part algorithm for rating companies based on data maturity, analytics maturity, alignment with key vendors, scale (revenues) and free cash flow as well as other measures from public and private research. This is then combined with the latest annual financial results for companies to project financial impact. The full methodology can be found on the website.
The independent research study is available immediately here.
About IHL Group
IHL Group is a global research and advisory firm headquartered in Franklin, Tennessee, that provides market analysis and business consulting services for retailers and information technology companies that focus on the retail industry. For more information, see www.ihlservices.com, call 615-591-2955 or e-mail ai@ihlservices.com. Press inquiries, please use press@ihlservices.com  or the phone number above.