A Blend of Business and Speed: A Review of Tech Mahindra's Analyst Day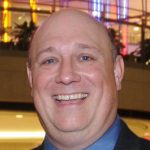 Earlier this year I had the incredible opportunity to attend Tech Mahindra's Analyst Day at the iconic Texas Motor Speedway. Going into the day I was not familiar with Tech Mahindra outside of their work in industrial and farming industries, so I was a little curious of their retail offerings. The best description would be a blend of business and speed.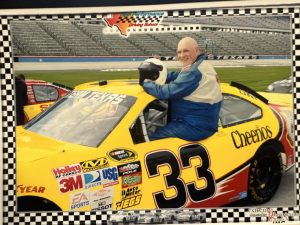 Trying to quickly summarize – Tech Mahindra certainly set a new bar for the analyst day experience. This event, unlike any other analyst day I had attended before, combined the best of both worlds – insightful business discussions and an exhilarating experience on the racetrack. From demo opportunities to inspiring speakers, the day was filled with excitement and left a lasting impression on all attendees.
Business Insights and Inspiring Speakers:
The event kicked off with a series of speakers and examples from a variety of industries. The early presentations focused on cloud adoption – when, where and different approaches.
We heard in great detail from Nissan North America CTO Nagi Kudithini on the company's primary data move to the cloud. For Nissan, the focus was moving as much to the cloud as possible. In fact, their approach is something wasn't going to move to the cloud for them, the business "has to dance".  Unless there was not a compliance reason to justify not moving this data to the cloud, there was a great deal of justification. As a global company moving as much as possible was the best option for them. But as we started, we moved more from the discussion of hardware and robotics and more into the realm of software, an area I was not familiar with what Tech Mahindra was offering.
Next, we heard from Vijay Karthik, CTO of Nieman Marcus and the discussion got very retail focused as he discussed the pros and cons of moving data to the cloud as a retailer. They learned via trial and error that not everything needs to move to their AWS cloud infrastructure. His point was that a retailer you do not simply want to "lift and shift" all of your data to the cloud. There has to be a core business benefit beyond just moving from Capex spending to Opex spending. This becomes all the more important to review in a high interest rate environment.
Our final detailed retail view came from Trudy Van Horn, SVP and CIO of NCH corporation and really got much more detailed into the software and services. NCH makes a number of chemicals and cleaning products that are offered in both retail and wholesale environments. She discussed how Tech Mahindra helped their company manage this mixed environment and highlighted how the company had approached them as a true partner where others focused on the sale opportunity.  She then shared several examples of how this has played out.
We learned further that the company had key software and services installations with Kroger, PepsiCo, Kimberly Clark, and others. If I had one criticism of this part of the day it was not the content or the speakers, but that it was too short and some more directed demonstrations (rather than demos set up to go and see) would have better helped put a picture to the discussions.
The Thrill of the Speedway:
While the business content was definitely engaging, the highlight of the day was undoubtedly the Texas Motor Speedway itself. I went into this day thinking we would be doing a ride-along with the professional driver. No, we were the actual drivers, and we were able to drive the cars used in NASCAR, albeit with a restrictor plate that limited our speed to 150mph. If that wasn't enough, we learned in training that there were going to be other cars on the track, and we had to learn to pass at that speed. The adrenaline rush of being behind the wheel, with a professional driver guiding us, was an unforgettable experience (see below). It was a pleasant surprise that took the analyst day to a whole new level.
Tech Mahindra's decision to incorporate such an exhilarating experience into their analyst day was a game-changer. It not only showcased their commitment to innovation but also demonstrated their ability to think outside the box. As someone unfamiliar with their offerings in the retail technology space going in, this experience opened my eyes to the immense potential and capabilities of the company.
The day was a remarkable blend of business insights and adrenaline-fueled excitement. Not sure how they top it going forward – skydiving next time? A high bar was set.
NOTE: This was a post that was long overdue and for that my apologies to Tech Mahindra analyst relations team. Once we returned to the office, I discovered the opportunities of Generative AI and was sucked into that vortex for the next several months digging into tools and building our Retail AI Forecast and Retailer AI Readiness rankings. It took me way too long to put this together.