Who Has The Edge In Retail?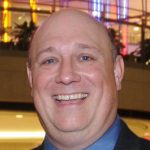 Edge Computing in Retail
With rapid inflation, rising costs and new challenges from all directions, one technology stands out from our research that aligns with significantly higher sales and profitability for retailers.  What technology gives the edge?  Ironically, Edge Computing in retail.
IHL just began the data analysis of our latest research study of over 249 retail brands and the numbers are striking. First, retailers with Edge Computing already installed are seeing 57.7% higher sales growth in 2022 than those who don't. And the numbers for profits are even stronger with 88.3% higher profit growth when edge computing is already installed.
But the data is also strong looking to 2023.  Nearly every retailer in our study is projecting lower sales growth in 2023 from 2022 due to a slowing economy, but the delta between those with Edge Computing and those without remain in their expectations.  Sales growth increases for 2023 are 49.5% higher and 74.1% higher for profit growth expectations.
These growth expectations hold for a variety of digital journeys. Those with Edge Computing installed, are expecting store sales growth 54.3% higher, desktop ecommerce sales growth 73% higher and mobile ecommerce sales growth 47.5% higher than their competitors in 2023
Edge really does seem to give retailers the edge.
Looking for more information on Edge Computing and the benefits for your organization? Check out our recent Research Paper called The Power of Two – How Edge Computing Combined with Cloud Leads to Faster Insights and Greater Profitability for Retailers