OnDemand: Grocery's Tech Transformation Leading to Higher Profits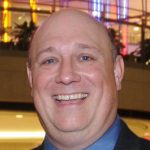 Grocery's Tech Transformation
In this informative recorded webinar, IHL analysts Greg Buzek and Lee Holman, alongside HP's Dmitry Sokolov, unite to present a comprehensive global economic update, followed by an in-depth exploration of grocery's tech transformation. Delving into the heart of the matter, they shed light on the cutting-edge technologies revolutionizing the grocery retail experience and, crucially, identify which ones are driving the greatest profits.
Without a doubt, the grocery industry underwent a profound and permanent transformation due to the far-reaching impact of the pandemic. However, amid the challenges, a silver lining emerged as the crisis accelerated much-needed technology investments that were previously languishing on the backburner. As a result, grocers found themselves propelled into the digital age, embracing innovative solutions to meet evolving consumer demands and preferences.
The pandemic also brought to the forefront a set of vulnerabilities and issues that had remained concealed until then. The unprecedented surge in demand exposed weaknesses in supply chain management, inventory control, and order fulfillment. For grocers to thrive in the new landscape, it is imperative to address and rectify these underlying problems. Failure to do so could lead to a further erosion of profit margins, posing a significant threat to long-term sustainability and success.
The pandemic changed the grocery industry permanently. The good news is that the pandemic has accelerated technology investments that were long overdue. The bad news is the peak and surge exposed many issues that were hidden before. And as long as these problems are not fixed, the margin erosion will become more acute.
Click here for the webinar recording
Click the picture below for the webinar slides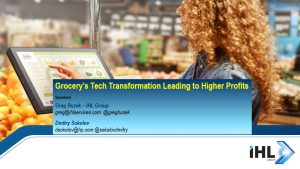 Content available thanks to our sponsor: