NRF 2022 – The Good, Bad and Ugly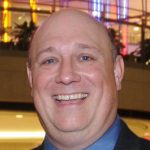 In a quick review of NRF 2022 I thought it would be best to take from the great movie title…with a twist. We are going to go with The Great, Good, Bad, and Ugly.
(Note: this is also on LinkedIn here)
Let's start with the Great!
GREAT
Top of the list for me (and very biased) is that First Insight donated to Retail Orphan Initiative that will cover 100% of the operating expenses for 2021 and 2022. Why is this so critical? Because that means 100% of donations from any other company or individual will go directly to help kids in need. Please join us virtually on January 28th (it's free) for our SuperFriday event. https://www.eventbrite.com/e/retailroi-superfriday-january-28-2022-tickets-162085001603
Retail Insider's Party and Vendor in Partnership Awards. Both had great groups and vibes even though smaller than normal. Attendees actually had time to speak with each other and not continuously bump and be bumped. So many wonderful friendships there and it was terrific to send off Dave Finnegan on his journey around the world. Also, great to share the weekend with my son Gabriel for the weekend – those times are fewer and fewer these days.
Casual dinners with friends and clients. Due to the cancellations of so many parties, there was time for friends to get together and just enjoy a great NYC dinner. Usually our schedules are so packed (It's great, but exhausting), that these times to just veg and talk and catch up on families are few and far between.
GOOD
The people who attended – They were there for the right reasons. The meetings that did happen were fruitful and lacked the interruptions that so often plague executive meetings at NRF. All too often, the meeting gets interrupted 3 times by an assistant coming in and talking in the ear of the exec or pulling them due to a surprise customer meeting at this show. As an analyst, this year allowed most of our meetings to go beyond the surface messaging of the booth and get into what is really going on with the vendors. I get it, vendors are there for the retailers first and foremost and it rarely bothers me for the interruptions, but it was nice to have that undivided attention. As well, the vendors mentioned they had much more time with the retailers that were there. Finally, everyone at the show realized that the NRF Show is important to the industry. And although it wasn't what it has been in the past due to no-shows, those that attended believe that the show should continue and be financially viable.
Space to move around, to get to meetings. All too often one meeting is in the 700s booth in the basement, and the next is at 3000 upstairs. You have 5 minutes to get from one to the other…sometimes have to use the bathroom …and you have to fight like a salmon going up-stream to get through the crowds at the front of every door. It was nice to make it with time to spare.
The on-site NRF/registration/security staff – whether it was in the press room, registration or even the guards at the doors, there was a level of friendliness and problem solving that is often not the same other years due to the crush of humanity. I had an issue with my registration. As a speaker, when the Big Idea session I was supposed to speak at live went to recorded, apparently my registration was cancelled. In previous years it would be a nightmare if this happened because there would be 20-30 people waiting behind me…but it was resolved quickly and in a friendly manner by the staff. Well done.
The Innovation Zone, Lower-level booths – These were much better attended than the upper level. Some highlights were Qualcomm, Sunmi and TruRating. In the Innovation Zone, there was a dizzying number of solutions, most with AI and computer vision. It's always bad to ask an analyst what was most impressive at the show because it all jumbles together while we are there, but the innovation zone was especially packed with solutions. Those that stood out were Mashgin and AiFi.
CIO Breakfast was Virtual – but thankful to share the stage with Alec Gefrides and Vanessa Foden of Intel. If you want to see the recording or underlying research, you can do so here.
Smaller and often more innovative vendors got access to customers, particularly international customers, that normally would not venture to the smaller booths. Some big vendors that cancelled are going to lose a deal because their prospective customer got to see something from a small vendor they never would have at other shows.
Margin/Rest – My normal NRF schedule at most allows for 4 hours of sleep a night…It's a great ride to go to party-to-party meeting friends and clients, but it takes a big toll. But this year I actually got some rest due to cancellations. Ironically, this is the healthiest NRF show I have attended in over 20 years and most everyone I talked to at the show expressed the same thing. We normally cram 2 months' worth of social meetings and a month of work meetings into 3 days…that wasn't the case this year and even though there were some late nights, they were not followed by early breakfast meetings.
BAD
The sheer number of large vendors and retailers that outright cancelled and didn't send anyone. There was business to be had and relationships to be built. Many simply missed this opportunity by not sending anyone to network. Everyone has their reasons and not going to judge someone one way or the other, but it was just bad to see vendor names and spaces and just nothing there. As mentioned above, this opened the door for disruption by smaller vendors that did attend and got visits from large retailers they wouldn't normally.
Some booths were laughable…Bronze Sponsor signs on the floor in a 40 ft x 40 ft booth space with two TVs in the middle with a splash screen of the vendor. That's it. It would have been better to be empty than that.
The inability for vendors with booths in the back of upper floor to move forward. I get it, this was a logistics nightmare for NRF, but moving all of the booths in those rows forward would have been a wonderful gesture of goodwill to the vendors that showed and would have made things seem much fuller. You could roll a bowling ball 250ft along the front booths and not hit anyone. It seemed 95% of the cancellations were the big vendors up front. Several vendors asked to move forward but were shut down.
UGLY
The judgement and vitriol expressed on LinkedIn and Facebook from a few that chose not to attend towards those that did attend and posted a picture. No need for it…but it happened among colleagues in the industry. It comes with the territory but is neither needed nor helpful.
The city…I have been to 30 NRF shows and made many trips as well to New York and have loved the city and all it has to offer. But it's ugly right now and getting worse. NYC – Manhattan from 30th – 54th is in really bad shape right now. The smell of weed (and many other less desirable smells) is more pervasive in that entire area from 5th to 9th Avenues and from 30th – 54th Streets than at a Grateful Dead concert. It was only when the city was hit with gale force winds on Tuesday that things cleared out. Rampant mental health challenges as well that makes it feel really unsafe, after 25 years of never feeling that way in the city. It's just really sad to see this great city this way.
SUPER UGLY
TSA Screening Process in new LaGuardia Terminal B. First, the new terminal and check-in process, getting bags, transportation process now, restaurants, seating …all top class. TSA Screening is an absolute disaster…not because of the agents…they were nice, professional, and polite…but the new conveyor system and processes that go with it? An unmitigated disaster. It is an automated system that does not allow for any commonsense intervention from agents. First, the conveyor/bin system separates someone's items rather than keeping them together, leading to a backup of 10-15 people waiting for their items because it is more like baggage claim. One comes out, then 5 minutes later, another comes out. It is 4x slower than the old process IF your bag gets cleared on the first pass. Every other airport in the country, if a bag needs to be reviewed, an agent opens it up, pulls things out, examines and if necessary, sends it through X-ray again. My bag….went through 5 TIMES….yes 5 TIMES. Each time took 5-7 minutes. The agent was not allowed to simply remove the items and make a commonsense decision. It was 35 minutes once I got to the X-ray machines…in the TSA-PRE line.
Bottom line, really glad I went, really glad so many friends went, but for those who didn't – we missed you. We hope you are all well and healthy and we look forward to seeing you next time.