Data Wednesday: The 1 Technology Winners Deploy at 22x the Rate of Below Average Retailers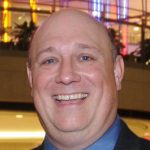 When you think through all of the different technologies that retailers deploy today the list is massive. We have store systems like POS, scanners, self-checkout, mobile devices etc. Then we have supply chain solutions, sales and marketing, ecommerce, business intelligence and then all the infrastructure. And most recently with the pandemic, all the technologies around BOPIS, Click and Collect and digital orders that grew at rates 10x the organic rate pre-pandemic.  Add to this we have emerging technologies like augmented reality, live streaming and computer vision and the list is dizzying.
But when we look close at the data, we find that there is one set of technologies that the retailers who are growing their businesses at rates over 10% per year (winners) have installed at much higher rates already that seem to making a very significant impact on results. And it harkens back to the basic building blocks of retail. In other words, retail is about Location, Location, Location…or in this case Geo-Location.
Where winning retailers are 2x more likely to have updated POS technology than below average retailers (flat or declining revenues in 2021), they are 22x more likely to already be using Geo-Location technology for offers, showing local inventories and opportunities to consumers researching or shopping online. As well, they are 193% more likely to have the technology than average performing retailers (0-10% sales growth in 2021) in their segment. And overall 54.4% of winners plan to have Geo-Location in place within the next two years.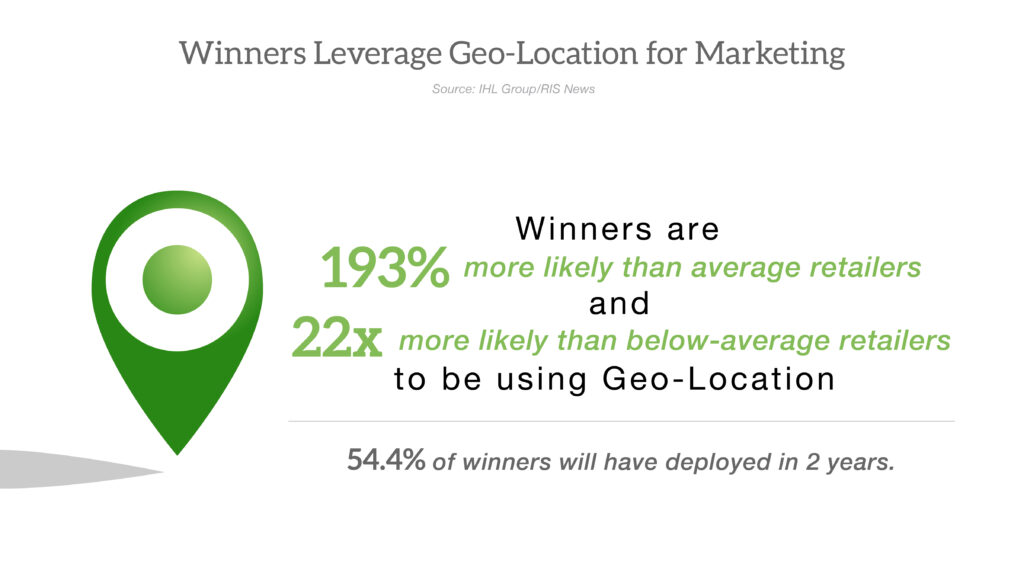 But even as powerful as this data is in terms of percentage using Geo-Location, what is more impressive is the results being achieved. For those that are already using Geo-Location, total sales growth for 2021 is 65% higher and profitability is 53% higher than those not using the technology today.
For next year the expectations for Desktop E-Commerce sales are anticipated to be 65.1% higher and Mobile E-Commerce sales are expected to be 78% higher for 2022 for those already using Geo-Location technologies.
Finally, not only is the technology correlating to increasing sales overall and among digital channels, but it is also impacting who is a winner in the first place. In fact, those using Geo-Location technology already are 67.3% more likely to be winners than those who do not use the technology.
So, at the end of the day the new normal for winning retail is a play on the old axiom…it's all about Location, Location, Geo-Location.
If we can help with any of the underlying data, please contact us.
If you liked this post, please consider tweeting it or sharing on LinkedIn on the share bar above.
Content taken from Webinar "7 Technologies Winning Retailers Are Prioritizing" co-presented with Microsoft
This is a Microsoft sponsored blog
To learn more about Microsoft Cloud for Retail, please click here.