HUGE change in Retail Data – Thank You CNBC, NRF and Affinity Solutions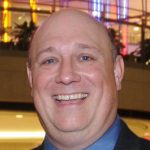 Today a groundbreaking new service was announced by CNBC, NRF and Affinity Solutions to provide a near real-time view of consumer spending. If you have followed IHL at all, you have heard me rant about how the US government data on Advanced Monthly sales is simply not reliable and is often 3 months old compared to what is really happening in the economy. Worse, whether it is the retail data or the economic data the Fed is reviewing, a 3–6-month lag is deadly.
I have seen arguments that the government data is partisan, as well as other arguments that recent 2023 hacks into government systems disrupted data collection. The bigger reality is that the government data is based on a survey that is extrapolated to the entire economy. In the last 2 years about 1/3rd of the respondents to this data disappeared. Some big retailers simply stopped responding. Worse, the government never figured out how to handle ecommerce, particularly mostly pure-play ecommerce.  Because things had to fit in a structure for historical purposes (going back to 1992 in current data), ecommerce is lumped together with catalogs…remember those?
The new CNBC/NRF Retail Monitor changes that. The Retail Monitor is a joint product of CNBC and the National Retail Federation based on 9 billion annual credit and debit card transactions collected and anonymized by Affinity Solutions. It is a near real-time view of what is happening with consumers. It is also broader than what the NRF has traditionally tracked for retail and includes hospitality components and gas stations which is often not in the NRF data. Kudos to Affinity Solutions for the brain trust here and to CNBC and NRF for lending their brands and market reach to the program.
CNBC/NRF Retail Monitor powered by Affinity Solutions – October 2023
As we have been saying for nearly 9 months, the real retail numbers are negative for 2023, yet the government data has shown positive results. Now to be clear, we are coming off unprecedented growth fueled by government stimulus. Over $2.1 Trillion was given to consumers. This led to the US Retail Economy growing in 2021 the equivalent of India's entire annual retail economy – as growth for the US.
In 2022, we added the UK's annual sales as growth.
And we did this with 3 million fewer employees working in retail and hospitality.
That stimulus money is gone…it ran out for lower incomes around January, and the highest incomes by August. You can see it in the revised excess savings numbers.  So, we are really in the true New Normal for retail. This is really what the consumer is doing with their own funds.
Kudos to CNBC, NRF and Affinity Solutions for the CNBC/NRF Retail Monitor.  THANK YOU!
And while we are at it, thank you also to Truflation.com for giving us a real-time look at inflation as well.
I truly hope the Fed relies on these two data sources over the internal government surveys.
So how does Retail grow from here? Stay tuned for our next post.
If you don't receive our IHL Newsletter and Analyst Corner articles, you can sign up here.
IHL Group is a global research and advisory firm for the retail and hospitality industries. Through our research and data services, we provide the technology insight that companies need to effectively compete in a global market.