A View from the GK Software User's Conference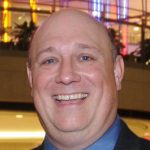 I recently had the opportunity to speak at the GK Software User's conference in Raleigh in late September. The event marked a significant milestone for GK, as it was their very first user conference in North America. With about 150 attendees packing the conference room to capacity, there was an energy and transparency among customers that is often hard to find at these events.  I had three primary takeaways from the week.
Takeaway 1: A Great Start
There was energy, strong content and a good representation of customers, internal personnel, and partners from the Americas. One of the most notable announcements made during the conference was the revelation that GK Software now boasts 300 clients worldwide in a variety of retail segments, contributing to a global client base of an impressive 540,000 point of sale (POS) clients worldwide. Discount Tire and RaceTrac were highlighted as the two latest customers, both of which went live with GK Software's solutions at the end of September.
They mentioned North America is rapidly emerging as the biggest growing market for the company, and they claimed to have secured 5% of all new installs in the market from 2021 to 2022.

Takeaway 2: A Strategic Partnership with Fujitsu
Another key highlight of the conference was more detail on the strategic investment of Fujitsu, which now owns 72% of the company. While such investments between hardware and software companies are not uncommon, what makes this partnership unique is the approach taken by both GK and Fujitsu.
John Pink, Global Head of Consumer Experience at Fujitsu, shared insights on how it will benefit the broader company Fujitsu and GK specifically. GK now has access to Fujitsu's IT resources and funds, which is a significant advantage. However, what truly sets this partnership apart is the commitment to allow GK Software to operate independently. This means that while they have access to Fujitsu's assets, they are not bound to leverage Fujitsu technology exclusively, allowing for them to be platform independent not only for POS hardware but also for cloud tenants and partners.
This approach is a smart one and one that is often lacking by others in the industry. Too often, when a hardware-focused company acquires a software company, they fail to understand the nuances of the software business model. This can lead to stifled innovation as R&D and marketing budgets are slashed. By allowing GK Software to operate independently, Fujitsu is providing the best of both worlds: financial support and the flexibility to continue innovating.  I certainly hope that continues beyond the initial
Takeaway 3: A Refreshingly Positive Atmosphere
One of the aspects of the conference that was most interesting to me was the positive vibe in the audience. In many user conferences, it's not uncommon to hear customers voicing complaints about bugs, system issues, or unmet standards. However, this conference was refreshingly different. Rather than dwelling on the shortcomings, attendees seemed genuinely pleased with the company's products and services. I usually snoop around at these types of events, overhearing conversations and asking questions to elicit responses that are both positive and/or negative.  I didn't come across those overtly negative views I often hear at other conferences.  Of course, no software solution is without its limitations. There were several requests for support of new functionality and a desire to support additional platforms and partnerships, but what was notably absent was the usual undercurrent of murmuring among customers dissatisfied with the company's solution performance or price/value.
A Heartfelt Gesture: Donation to the Retail Orphan Initiative
While the conference included several announcements and insights into the future of GK's roadmap (particularly with loss prevention and AI), one moment stood out as particularly heartwarming. During the event, Connie Driscoll Burmaster, who had recently returned from a RetailROI trip to Honduras, shared on stage.  I joined her to discuss the broader vision of RetailROI and the SuperSaturday event on NRF weekend.  Then we were surprised on stage with a generous donation from GK Software. Initially presented with a generous check for $10,000 to support the work of RetailROI, we received an even greater surprise. While we were taking the picture of the big check, Michael Jaszczyk, CEO of GK Software America, took out a sharpie and increased the donation to $20,000. This contribution will have a profound impact, providing over 1,000 children with access to first-world education and computer skills.
It was a strong 3 days, and I was grateful for the opportunity to speak and learn more about the company. There is clearly strong momentum – some of which is moving more and more to new opportunities among C-Stores. The flexibility of the company's approach, the Fujitsu investment, and a clear need in the market for retailers to grow their store counts with few employees should serve the company well.