Retail's AI Revolution Will Dwarf Previous Retail Disruptions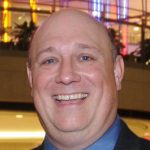 Everyone is excited about the opportunities of Generative AI. You have seen the data, ChatGPT is the fastest technology to hit 100m users of all time, doing in 2 months what took Facebook 4.5 years and the mobile phone 16 years to do. What you might not have considered is that the AI revolution in retail will have more impact in the next 7 years on the industry than the impact of the rise of the category killers and superstores did in the 1990s.
To refresh your memory, here's a snapshot of the retail landscape from over three decades ago.
In 1990, the top ten US retailers, by sales, were:
Sears, Roebuck and Co.
Kmart Corporation
J.C. Penney Company, Inc.
Federated Department Stores, Inc.
The Limited, Inc.
Dayton Hudson Corporation
The May Department Stores Company
Carter Hawley Hale Stores, Inc.
Montgomery Ward & Co.
Fast forward to the year 2000, the top ten shifted significantly:
Walmart Stores, Inc.
Sears, Roebuck and Co.
This period saw a dramatic reduction in the number of smaller retailers, as the emerging superstores gained dominance through scale and supply chain efficiencies, alongside changes in population and commercial real estate.
Today, we're on the brink of Retail's AI Revolution, a similarly transformative shift that is propelled by Generative AI. However, the advantage now lies with the larger retailers who have already invested time and resources into AI/ML. Generative AI will supercharge their capabilities, like taking a standard city highway and turning it into the Autobahn.
Retail's AI Revolution – A Metaphor
I've been struggling with the right metaphor to explain this coming impact. The one I wanted to use is the picture of Han Solo hitting light speed from the original Star Wars, but that is too great of a stretch.
What I have come up with is an example of someone trying to cross New York City in an Uber from 9th Avenue to get to LaGuardia airport. The Long Island Expressway, though, is converted to the Autobahn (with little to no traffic – I can dream, can't I?).
We have some retailers that are getting close to the toll booth to head on the Autobahn. These are people who have been working in AI/ML already, doing the hard work to get their data clean and accurate. A few others are almost to the tunnel to cross the East River to Long Island City as they have made progress. But most are stuck in bumper-to-bumper traffic crossing Manhattan between 6th to 5th Avenues. They have made some progress but not enough.
Unfortunately, there are few shortcuts. You still have the bottleneck over the East River. In our case, this is clean, abundant, accurate and tagged data – that hard work that must be done. While it might be tempting to have a helicopter lift your car and place it right at the tollbooth…if you do so, you are taking all the lug nuts off the wheels…it will create disaster as soon as you hit the accelerator.
But for those retailers who have done it right, they will not only continue to lead the industry but will accelerate rapidly as slower retailers lose share and go out of business. This race to embrace AI will be just as disruptive as the growth of category killers and supercenters between 1990 and 2000.
Are you intrigued? We're inviting you to contribute to our next research paper on this subject.
Don't miss this opportunity to be part of the conversation on LinkedIn