Mobile POS (mPOS) Hardware Market in North America Poised to Grow 8% in 2023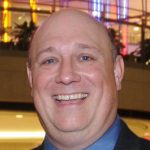 NASHVILLE, April 27, 2023- The Mobile Point of Sale (mPOS) hardware market in North America is projected to grow by 8% in 2023, according to a recent report by IHL Group. The rise in restaurants and entertainment, as well as larger retailers looking at Mobile First for POS, are driving the market's growth as well as enterprise retailers looking to mobile first to simplify their applications for POS.
According to the research, 2021 and early 2022, mPOS saw growth in larger retailers as they looked to modernize their payment systems. However, later in the year, the rise in restaurants and entertainment drove the shipment growth as smaller merchants sought to take advantage of the technology. This trend of shipment growth is expected to continue driving increases in the mPOS hardware market in North America. With the rise in mobile payments, the market is expected to continue to grow in the coming years.
"2020 and early 2021 were devastating to smaller restaurant chains," said Greg Buzek, President of IHL Group. "But the increasing trends of consumers eating out (surpassing even sales at grocers) have led to over 100,000 new restaurants – driving the largest portion of new installations. But that is not all, many enterprise retailers are looking to go mobile first for their next POS solution, leveraging a single solution that can be stationary or mobile to assist with customers in-store or with online orders for pickup."
The study, titled "Mobile First: How Retailers are Shifting POS Priorities", available immediately, includes trends, shipments, and forecasts for the mPOS market.
For more information on the report and the Mobile Point of Sale (mPOS) hardware market in North America, please visit https://www.ihlservices.com/product/mobile-pos-hardware-market.
About IHL Group
IHL Group is a global research and advisory firm headquartered in Franklin, Tennessee, which provides market analysis and business consulting services for retailers and information technology companies that focus on the retail industry. For more information, see www.ihlservices.com, call 615-591-2955 or e-mail ihl@ihlservices.com.
For press inquiries contact press@ihlservices.com