OnDemand: Retail Analytics Webinar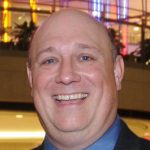 Title: Retail Analytics Webinar
Our Retail Analytics Webinar outlines how retailers that are using predictive and prescriptive analytics are significantly outperforming retailers that are only using lower levels. This research looks at the growth in analytics, the types that are bringing the best bang for the buck and the advantages that retailers and restaurants are gaining through deployment. The research involves a look at the level of analytics used in Loss Prevention, Employee Performance, Promotions, Merchandise/Category Performance, Customer Loyalty, Store Performance, Supply Chain and Vendor Performance. We look at overall sales and profit growth, store and online sales growth and timing for moving to more predictive and prescriptive analytics choices.
When looking at analytics, there are 4 levels – what happened (Descriptive), why it happened (Diagnostic), what could happen (Predictive), and what should happen (Prescriptive). The data is  clear from this independent research completed in late 2022.
In the webinar IHL's Greg Buzek and Lee Holman start with an update on holiday retail sales around the world and then provide an update from our experience at the NRF Show.
Click the picture below for the webinar slides
Content made available thanks to our sponsors