Retail POS Terminal Shipments +17.3% in 2021, Rebounding from COVID Shutdowns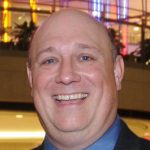 North American Retail POS Terminal Study
Point-of-Sale shipments rebounded in 2021 with rapid growth of 17.3% year to year as retailers and restaurants opened and remodeled stores as the market continues to adjust to pandemic and endemic realities according to the 2022 North American Retail POS Terminal Study from IHL Group.
"The new POS is more flexible and helps support traditional walk-in customers, but also BOPIS and Click and Collect consumers plus the support of returns," said Greg Buzek, President of IHL Group. "We are also seeing rapid adoption of self-service options ranging from not just Grocery and DIY, but also Convenience Stores and Restaurants."
The 2022 Retail POS Terminal Study focuses on the retail POS market in North America for 2021-2026. It includes shipment, installed base and trends analyses of POS devices. The report is designed for use by POS Hardware and Software Providers, Maintenance Providers, Printer Manufacturers, EFT device vendors, Retailers and others who might have a vested interest in the North American Point-of-Sale Market. Additionally, the report covers emerging trends and influences that affected the market in 2021 and those that will help form market decisions in the future. It also includes estimated market value for shipments and installed base and a forecast for shipments and installed base through 2026.
It provides detailed analysis in 13 retail market segments:
Food/Supermarkets
Drug Stores
Superstores/Warehouse Clubs (Costco, Sam's, etc. Includes Wal-Mart and Target Supercenters)
Department Stores (Traditional anchor stores and discount department chains)
Category Killers (Home Centers, Electronics, Pet Superstores, Bookstores, Sporting Goods, Furniture, etc.)
Specialty Other (mall and strip-mall based Specialty Stores, predominantly apparel, shoes and gifts)
Mass Merchandisers (includes Discount Stores)
Convenience Stores/Gas Stations
Table Service Restaurants (Including hotel bar/restaurant)
Quick Service Restaurants/Fast Food Lodging
Casino/Cruise Entertainment: Theaters, Theme Parks, Stadiums, Museums, Parks