Come On: Let's Get a Grip – Retail is Booming, Not Slowing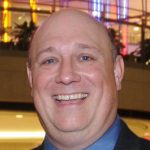 Retail Sales Growth
The headlines were ominous…just see below. Retail Sales Slowing. Hogwash. I don't know why this raises my blood pressure so much, but it is lies, damn lies and government statistics I guess.
What's the truth about retail sales?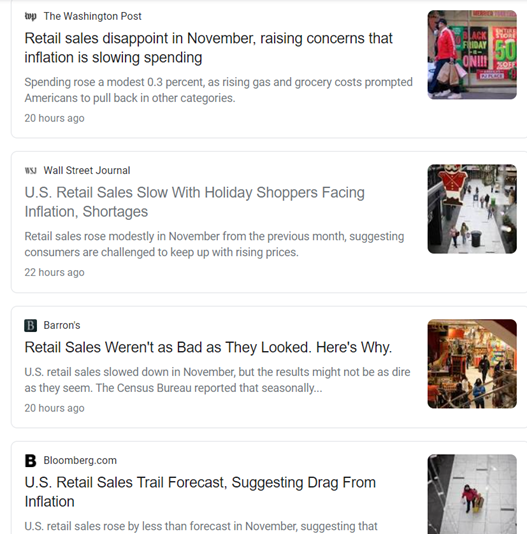 Headlines from Google News
US Retail has added more sales in 2021 than the entire retail economy for India…read  that again. The retail sales growth…in 2021 through 11 months…the growth – only the growth…is $831b USD….for 2020, the entire retail economy for nearly 1.4b people was $814b USD for the year! The retail sales growth for November alone?…$91.1b USD…. That's the total revenue for 2020 for Lowe's…and just short of Target's 2020 revenues just north of $93b.
Total retail sales growth year to year is 18.2%…that's a $5.5 trillion market growing at 18.2% for the year.  And for the month…20.3%.  Even taking out C-stores and Gas Stations… the growth was 16.5%.  The growth last month?…16.1%…so the growth is accelerating, not slowing.  The detail is below so you can see for yourself.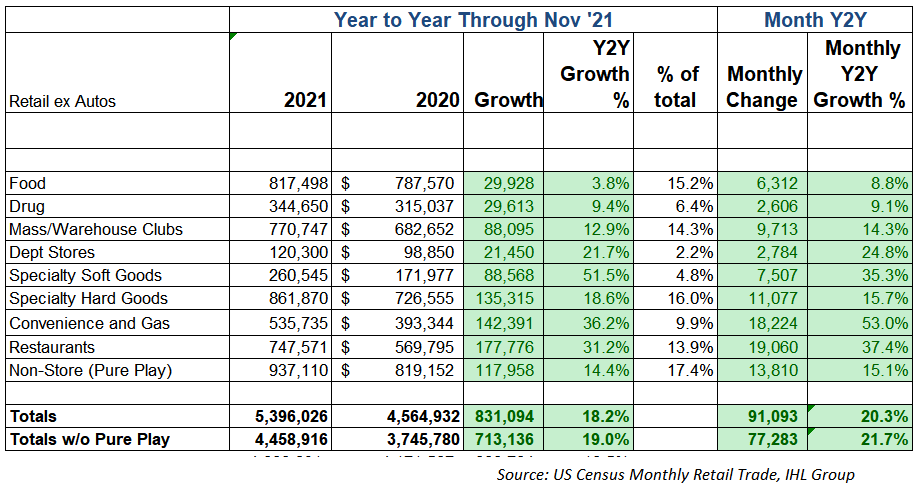 Add to this that Gift Cards are up 414% for the holiday season and consumers generally spend 25% more than their gift card value when redeemed thus extending the holiday season.
I get it…bad news sells better than good news. But at some point reality has to come into play. And that's all I got to say about that!
For further studies and webinars concerning retail see our website.