Data Wednesday – Is a Single Bad Experience a Death Sentence to a Customer Relationship?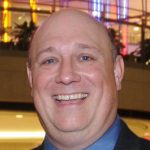 Hi everyone and welcome to our next installment of the IHL Partnership with TruRating.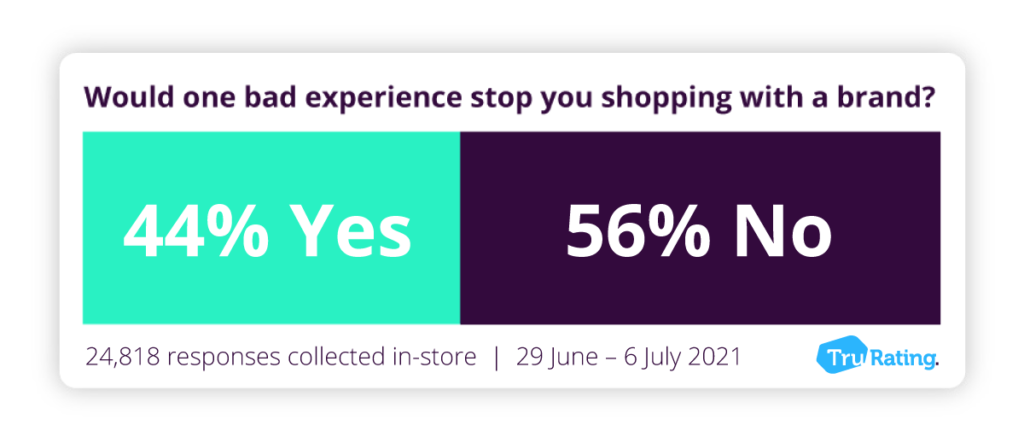 In an industry that is rife with inventory issues and labor shortages, it is not hard to find consumers that are complaining about bad experiences. Let's face it, there was never a shortage of complaints before these issues. But how much grace is there for consumers to tolerate a bad experiences without ending the relationship? The answer is, it depends.
It depends on the segment. The more discretionary the purchase, the less grace consumers have for a bad experience.
Across all segments 44.1% of consumers said that one bad experience would end the customer relationship with this retailer. But for Departments Stores and Outlet stores, 52.3% and 51.5% of customers said a single bad experience would affect the customer's loyalty, possibly ending the relationship.  Sports Fashion at 46.6% also had a higher-than-average value for this rating.
Compare this with Discounters where the figure drops to 41.2%. 21% more forgiving of a bad experience than consumers at Department Stores.
The segment with the most forgiving customers? Homegoods with only 26.7% of customers saying a single bad experience would end the relationship. This means that Department Store shoppers hold the retailers to a level of experience that is 2x that of Homegoods.
What does this all mean? No retailer sets out for a bad experience with their customers, but if you are Macy's, Belk, Saks, or other Department Store chain, the standard of experience expected is very much higher than Home Depot, Lowes or Menards and the margin for error is much less. All super challenging in a market that is short on inventory and short on labor.
Like this kind of data? Consider adding a free IHL account that allows you to search, clip and share all of IHL's free content. Easiest way to get started is to pick a free research paper and create an account.