Pandemic Radically Disrupts mPOS Market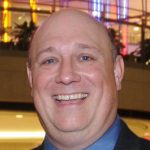 Historically, shipments and installed base in the North American Mobile POS (mPOS) market have been driven by smaller retailers. But COVID radically changed the landscape. Lock-downs caused an estimated 400,000 retailers and restaurants with fewer than 50 locations in North America to close for good in 2020. At the same time, enterprise level companies raced to deploy mPOS technologies in grocery, mass merchants and restaurants at record levels to meet the demand.
Is this change here to stay or will the small retailers rebound and regain the lead on mPOS? Our latest mPOS Study "mPOS in the New World" looks at the current state of Mobile POS in North America, the adoption rates of the various retail verticals, and the shipment and installed base details by type of device (Rugged Handheld, Non-Rugged Handheld, and Tablets). It includes market sizing, trends, and forecasts through 2025.