On Demand: Driving Efficiencies and Cutting Costs with Order Management Webinar
---
Date of Publication
September 24, 2023
Introduction:
In IHL Group's Driving Efficiencies and Cutting Costs with Order Management Webinar you will discover the key to driving efficiencies and cutting costs with OMS. Join us for insights from IHL Group, Salesforce, and industry leaders on OMS trends, differentiators, and vendor selection criteria.
Overview:
SPEAKERS
Jerry Sheldon, VP of Technology at IHL Services
John Cardaris, Senior Manager, Product Marketing, Salesforce
The drive to maximize efficiency, deliver on expectations, while doing so profitably is the holy grain of today's modern retail environment, but the question what one must do to achieve these goals as customer expectation grows. Companies are also striving to continuously provide better post-purchase experiences, they're seeking to bridge the gap between the commerce and the service experience, by having order management that centralizes all customer data, lets them introduce new fulfillment channels, and empowers call center teams to be more efficient.
Using data from IHL Group's most recent Order Management report, with insight added from Salesforce and their market leading customer base, join us for a discussion with the IHL Insights team to hear their findings of top industry trends, differentiators, development areas and vendor selection criteria. We will also see a demo from Salesforce as they reveal new generally available functionality. We'll dive into the drivers that are fundamentally transforming the retail industry and rapidly moving the needle in the OMS market. We will also reveal our updated worldwide projections for OMS software spend from our Worldwide IT spend model, with five-year projection.
Content made available thanks to our sponsor: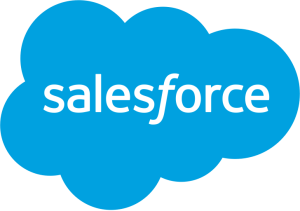 ---