Data Wednesday: 843% Higher Spend By Winning Retailers On This One Technology in 2021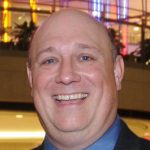 There are many criteria that have separated the winners since the beginning of the pandemic, but there is one technology that winning retailers are rolling out in 2021 at a rate nearly 9.5x the rate of others. You would think it is a new technology like AI/ML or something specifically designed to help BOPIS or Click and Collect.  Nope, it is a 20+ year old technology that is now an overnight success: Electronic Shelf Labels.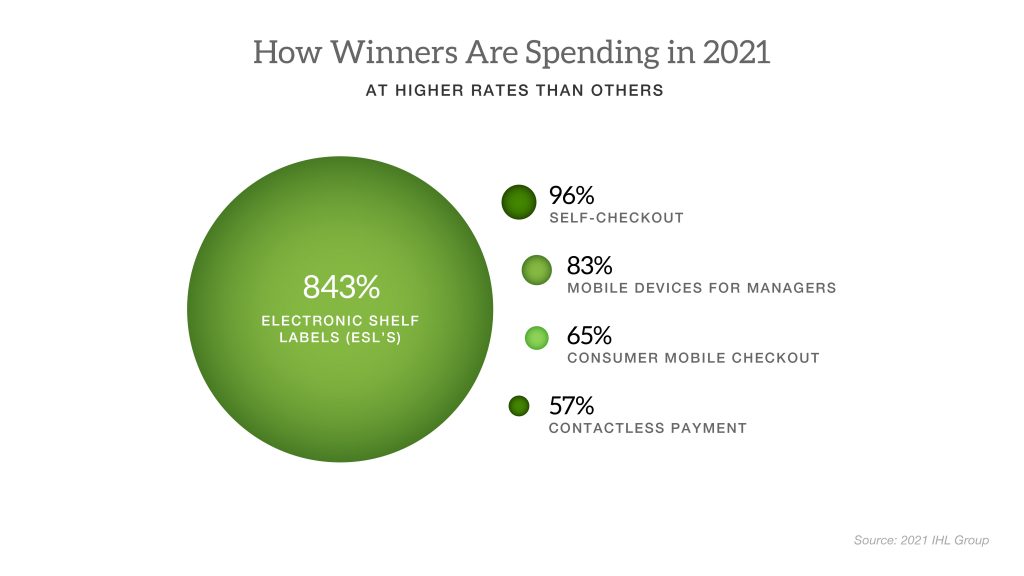 There are 3 reasons for this rapid rise that have come together for 2021:
Window of opportunity. Although the technology has been around for a long time, it has never been popular due to the political consequences that it removes labor. In the equation of value, for many retailers it had not been worth the political battles to deploy. However, the pandemic opened that opportunity due and the fact that most winning retailers added thousands of jobs at the same time, eliminating short term concerns. Along the lines of labor this allows retailers to deploy limited labor they have (and which retailer is not begging for help right now?) in more profitable areas.
Contactless in nature – so they are safer for associates and consumers.
And perhaps the most significant, the ability to dynamically price, updating prices. We have heard that Amazon has forced some vendors to support price comparisons and updates every 10 seconds. Physical retailers do not need to support that much speed, but the ability to dynamically price for region, time of day, product availability is perhaps the largest driver.
Overall, it leads to a 20+ year technology enjoying an overnight success.
For information on other technologies that winning retailers are deploying in 2021 at rates above others, see our free research paper here.