Data Wednesday: US Consumer Spending Plans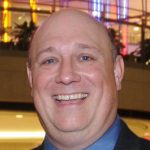 Driven by multiple rounds of stimulus the US retail economy is starting to hum.  But where are things going to be by March of 2022?  Our recent 2021 Global Consumer Study looked at the timing and growth of the world retail economy. We have shared the global numbers in a previous post here but today let's look closer at the US consumer and where they expect to be spending in the next 12 months.
The specific question we asked is what is the change in their spend for the next 12 months in each of these categories?  First, we are certainly seeing growth in all income levels right now because of stimulus money.  But households below $50,000 have been spending the bulk of their stimulus funds that they are spending (rather than paying down debt and adding to savings) in an 8-week period after receiving the funds.  So, the March/April stimulus spend will be mostly gone by June 1st.
What has been holding back the economy to date has been the higher incomes. Specifically, those households over $100,000 annual income. Outside of stimulus, these incomes have spent about 10% less than in previous year.  But that is about to change and in a big way. Particularly in Dining, Entertainment and Travel, this higher income group is planning to spend big with every category showing double digit planned growth. This is not really a surprise, but there is a tsunami of demand in all incomes, but the top of the way is the higher incomes?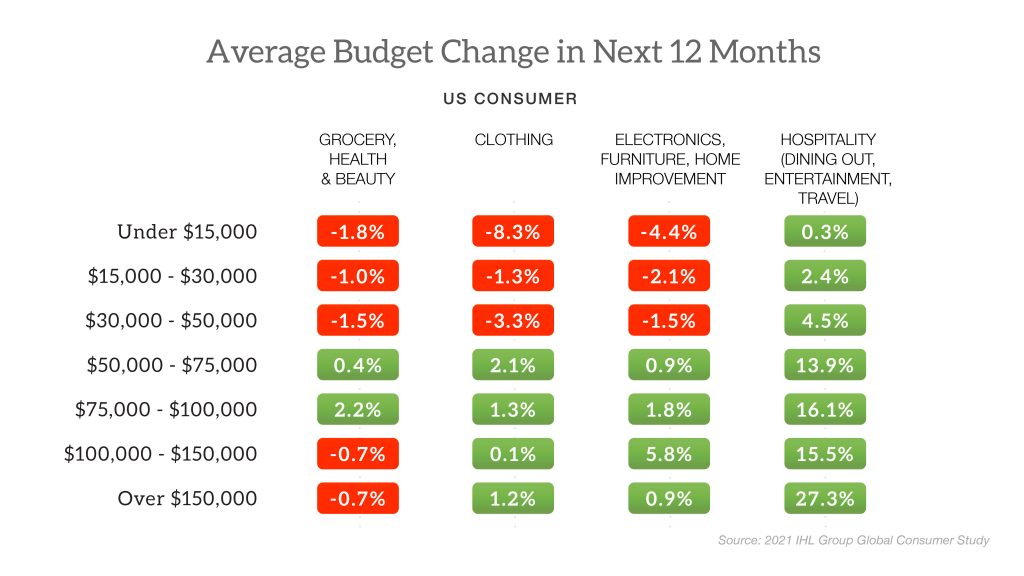 The challenge?  We lost between 10-30% of dine-in restaurants due to the pandemic and we have a tremendous labor shortage to fill the positions for new and existing restaurants. There has never been a better time to start a restaurant than right now, and we should expect to see many of the ghost kitchens that Walmart, Kroger and others deploying also include some outside seating area or tent seating temporarily to fill that demand.  Airplanes are already full and by August we expect the schedules and planes to be full and airlines announcing further expanded routes. Better get those reservations done now.
This is just one data point of our 2021 Global Consumer Study.  You can download the top-level results here for free or get the detailed data that you can use for your own strategic plans here.