Biden Administration Floats Nationwide VAT Tax to Support Infrastructure/Education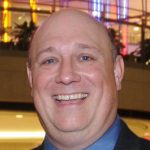 Retailers and restaurants are ramping up lobbying efforts in Washington DC to fight a proposed nationwide value-add-tax (VAT) similar to those used in the European Union recently proposed by the Biden administration.  The nationwide sales tax would apply to both products and services (excluding medical services) and would fund infrastructure expenses and lower the cost of student debt and is expected to raise $6.4 Trillion over the next 5 years.
"The introduction of a VAT would be devastating to a retail industry that has already been struggling due to the COVID-19 pandemic," said Greg Buzek, President of IHL Group.  "And just as a reminder, the anatomy of a good April Fool's joke is that there is a potential for the headline to be true in the future."
We hope you enjoy this April Fool's Day notice…you can breathe a little easier now.  Enjoy your holiday weekend!!!
Don't forget to sign up for our Retail's Frictionless Future webinar next week.