IHL Consumer Study – First Look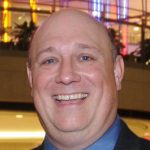 The initial data set of our global consumer study is in and our initial views have some really interesting data.  The biggest challenge in the initial presentation is going to be limiting the revealed results to a manageable number.  Just a reminder, deadline for sponsors to be in the study (and get the raw data) is this Friday, March 26th.  You can get the prospectus here.
The data is fascinating on sales by category, the growth of digital journeys for store fulfillment or delivery, customers coming back to stores by category. Great stuff.  But at high level, here are some quick highlights.
Some quick highlights:
First, North American consumers are going to lead economic recovery worldwide going forward according to respondents.  The following chart is the planned average budget change by region of the world from March 2021 to March 2022. The following chart is the difference of budget from last 12 months vs expectations of spend 12 months going forward. Positive number means budget is increasing. Red (negative) number is decreasing budget for the next 12 months compared to the previous 12 months.

Quick thoughts:
Number of COVID cases has little correlation to the economic recovery over time. Bigger issue is amount and type of stimulus. Countries where governments covered salaries to stave off unemployment but provided only one round of stimulus payments are having inferior recovery in retail compared to those  who provided multiple rounds of stimulus, despite having larger numbers of Covid cases and higher unemployment for a season.
South Korea, held as the model for COVID containment is way behind the US in terms of retail growth.
LATAM, with very little stimulus is showing a really rough future 12 months on top of a really bad last 12 months.
Looking specifically at the US consumer…here is the same data stratified by household income for the next 12 months as compared to the previous 12 months.  Now Opportunity Insights has suggested that from March 2020 to March 2021 it is the higher incomes that have not kept up spending to previous levels through the pandemic while the middle and lower incomes have kept spending close to previous levels.  Well as you can see from this chart from our study, that is about to change in a big way.  Call it revenge buying, pent-up demand, or just "get out and spend", but the US consumer is ready to spend.
Quick thoughts:
There is great demand for eating out that might surpass the availability of restaurants. Nations Restaurant News suggests up to 30% of the nation's restaurants have closed permanently due to COVID. So, prepare for lines or open up that restaurant!
The incomes over $50,000 are planning to increase budgets significantly higher for dining/entertainment/travel. So get those airline tickets now before prices rise even further.
We believe the clothing numbers are understated. As people go out for entertainment and travel, new clothes will be purchased.
So, this data only touches the surface. We researched when people are planning to travel, go to events, dine in full restaurants, shop in malls, timing for vaccinations, etc.
Title Sponsors once again get the raw data.  To see the survey used, go here.
If you have further interest in being a sponsor of the study results, please contact us