On Demand: Good News/Bad News – Future of Grocery and CPG Retailers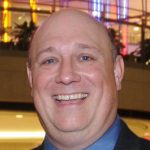 Future of Grocery and CPG Retailers
Recently we released a research paper and hosted a webinar on the topics of the future of grocery and CPG retailers.
The future of grocery and CPG retailers is being shaped by the transformative forces of technology, changing consumer preferences, and the aftermath of the Covid-19 pandemic. Adapting to these shifts and embracing innovation will be crucial for retailers to thrive in this dynamic landscape.
Future Challenges and Opportunities
As the future of grocery and CPG retailers unfolds, there are both challenges and opportunities on the horizon. The industry must navigate evolving consumer expectations, fierce competition, and the need for continuous innovation. Embracing technology, fostering sustainability, and delivering personalized experiences will be essential for success.
Accelerated Adoption of Click-and-Collect
Click-and-collect has experienced a rapid surge in popularity. This model allows customers to order groceries online and collect them from designated pickup points. It offers convenience, time-saving benefits, and reduced exposure to crowded stores. Retailers have invested in optimizing their click-and-collect infrastructure to meet the growing demand.
Evolution of Local Delivery Options
Local delivery services have seen a significant expansion, enabling customers to receive groceries at their doorstep. Retailers have partnered with third-party delivery platforms or developed their own delivery fleets. This shift not only provides convenience to customers but also opens up new revenue streams for retailers.
Integration of Technology in Grocery Retailing
The future of grocery and CPG retailers lies in embracing technological advancements. Retailers are leveraging artificial intelligence (AI) and machine learning (ML) algorithms to enhance supply chain management, demand forecasting, and inventory optimization. Additionally, the use of smart shelves, cashier-less checkout, and mobile payment solutions is becoming more prevalent.
IF YOU ATTENDED LIVE OR WATCHED RECORDING, PLEASE PROVIDE FEEDBACK HERE
Download the complete research report here for free
Click the picture to hear the recording on demand…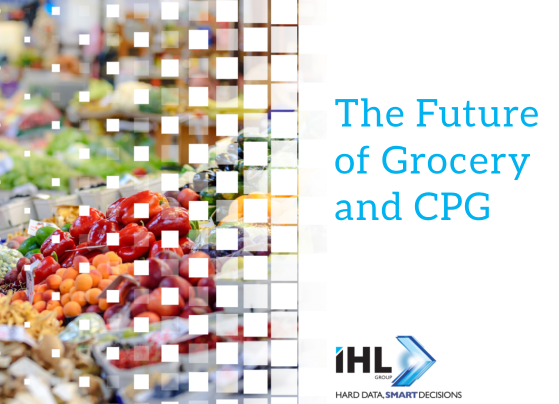 This content provided free thanks to our Sponsors.


If we can help with any of the underlying data, please contact us.
If you liked this post, please consider tweeting it or sharing on LinkedIn on the share bar above.  We so appreciate it.  Thanks.
Like this post? Never miss an IHL Research Briefing by signing up here for free