NEARLY 90% OF RETAIL SALES IN 2021 TO GO THROUGH LOCAL STORES ACCORDING TO NEW RESEARCH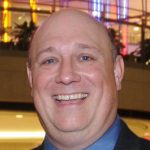 FOR IMMEDIATE RELEASE
NEARLY 90% OF RETAIL SALES IN 2021 TO GO THROUGH LOCAL STORES ACCORDING TO NEW RESEARCH
While retailers seeing rapid increase in digital sales, store locations are still key to retail success for order fulfillment
NASHVILLE – January 12, 2021 – Despite the rapid rise in digital orders, today IHL Group released research that shows close to 90% of all orders in 2021 are expected to be fulfilled by local stores.  The study, 2021 Store Matters: How Retail Still Runs Through Local Stores in Digital Age, surveyed over 300 top retail brands about their plans and sales expectations for 2021 and the conclusion was clear that the local store is key to success moving forward for profitable order fulfillment.
The research study also investigated the hottest technologies being deployed by retailers to aid their transformation to position for the future of retailing.
"The most significant area of investment for retailers are those technologies that allow for digital orders to be fulfilled by local stores more profitably," said Greg Buzek, President of IHL Group. "The average retailer is losing 3-8 points of margin with every digital order for store fulfillment compared to traditional store sales. So, all things related to better inventory management, better planning, and better execution are in play for 2021."
According to the study these investments include a move to edge computing for better architecture, 2nd inventory locations within stores specifically for digital orders and the use of dark stores (locations that are only for local digital order fulfillment) instead of building new full-service locations as well as the technologies to support these strategies.
"We are also seeing the rapid adoption of technologies that are touchless for associates in the store such as more self-checkout, kiosks, electronic shelf labels, digital signage and robotics," said Buzek.  "Several technologies that have been held back in previous years because they typically were justified by labor savings only have now been positioned as 'associate and customer safety' and are seeing rapid adoption that should continue over the next 18 months."
Key highlights of the study include the following:
Retail Leaders (those with greater than 10% sales growth in 2020) are not only investing a higher percentage of their revenue on IT but are increasing that spend growth at 3x the rate of below-average performers.
Edge computing is expected to grow in installs by 533%, voice recognition for order picking to grow 500%, computer vision for inventory accuracy 420%, and electronic shelf-labels to grow 367% in the next 2 years according to respondents.
Traditional checkout within store is also changing at a rapid rate with self-checkout seeing 136% growth, store-owned mobile POS 263% growth, and the growth of apps that allow consumers to check out on their own devices will see 189% growth over the next two years.
2021 Store Matters: How Retail Still Runs Through Local Stores in Digital Age, is available immediately.  It includes sales projections, updated opportunities for key technologies and the speed in which emerging technologies such as 5g, RFID, computer vision, contactless payments, video analytics, microservices architecture, and SD-WAN.
For more information, see the company website at ihlservices.com
Follow IHL on LinkedIn
About IHL Group
IHL Group is a global research and advisory firm specializing in technologies for the retail and hospitality industries. The company, based in Franklin, Tenn., generates timely data reports, offers advisory services, and serves as the leading retail technology spokesperson for industry and vendor events.
Contact:
Nancy Brady
+1 615 591 2955