Webinar Replay: How COVID-19 Will Choose Retail's Winners and Losers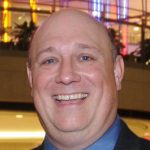 Different communities are restarting retail and opening restaurants and malls. What is working, what is not? How are consumers responding? What must companies consider about getting their employees back to work? This webinar provides an economic update on North America's retail situation with a specific emphasis on talent issues with competing stimulus plans and restarts at 25% or 50% of capacity. Who will be the winners, who will be challenged to survive?
This content was made available thanks to Ceridian.
To watch the recording (which we HIGHLY recommend) click the photo below.
To download the slides only, click here – Note: for context of charts we HIGHLY Recommend the recording on this one so as not to be misunderstood.
JOIN US ON OUR NEXT WEBINAR – The Coming Returns Tsunami –  REGISTER HERE
If we can help with any of the underlying data, please contact us.
If you liked this post, please consider tweeting it or sharing on LinkedIn on the share bar above.  We so appreciate it.  Thanks.
Tweet
Like this post? Never miss an IHL Research Briefing by signing up here for free