Replay: How COVID-19 Will Usher In The Golden Age of Frictionless Retail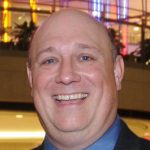 Like the world around us, Retail has been rocked from the impact of COVID-19 and lockdowns.  This webinar provides an update on the economic conditions, how deep will store closings be and what are our latest expectations for a recovery.  As well, how COVID-19 simply accelerates the trends toward frictionless retail beyond the C-Store environment.  We discuss challenges and considerations that must be addressed for anyone trying to adopt frictionless to their environment.
This content was made available thanks to Intel and GK Software.
To watch the recording (which we HIGHLY recommend) click the photo below.
To download the Frictionless Report, you can do so here.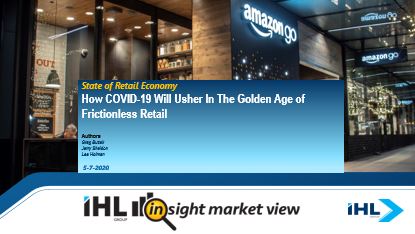 To download the slides only, click here – Note: for context of charts we HIGHLY Recommend the recording on this one so as not to be misunderstood.
If we can help with any of the underlying data, please contact us.
If you liked this post, please consider tweeting it or sharing on LinkedIn on the share bar above.  We so appreciate it.  Thanks.
Tweet
Like this post? Never miss an IHL Research Briefing by signing up here for free