Disrupted Retail: How Pandemic Exposed Retail's Hidden Inventory Distortion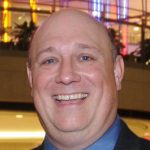 Inventory distortion (out of stocks and overstocks) was already a huge problem in retail with worldwide costs of over $1 Trillion in 2019.  Things were improving coming into 2020 for many parts of the world but small pockets of issues around BOPIS and local delivery exploded when COVID-19 surge buying occurred and online orders grew at rates of 300% or more for retailers labeled as essentials leading to massive out-of-stocks.  At the same time, we had many other retail segments that were locked down with a great deal of inventory stuck in stores leading now to a major increase in overstocks.
This multi-client research paper will explore the total costs to retailers of out-of-stocks and overstocks, how COVID-19 exposed pockets of weaknesses in the store inventory and supply chain, and the technologies and processes that will help retailers move forward.  At IHL we firmly believe that retailers that optimize and eliminate their inventory distortion problem will own the next decade of retail.
This is a multi-sponsored research opportunity for those looking for lead generation opportunities.  Interested companies can see the full prospectus below or contact us at +1.615-591-2955.
Deadline for inclusion is June 19, 2020