The Coming Retail Returns Tsunami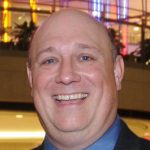 When pundits talk about pent-up demand in retail, rarely do the discuss perhaps the greatest pent up demand coming for retailers: Returns.  Returns have always been a cumbersome process for most retailers with different challenges for different merchandise.  Local laws as well as company infrastructure provides a complex operation in the best of situations.  But how about in the midst of a pandemic when most stores have been closed and those open have not been allowing returns?
This is the situation retailers are facing with returns.  When do you start taking returns after opening?  How do you handle clothing that has been tried on?  How long to you allow products to sit before having associates touch or move the items?  How do you disinfect?  These are simply the questions since COVID-19.
Add to this the normal challenges.  How do you optimize the process?  What is the decision tree on which products go back to the manufacturer, distribution center, liquidator?  Is your reverse logistics process optimized?  Do you have the right partners?  Who are the right partners?  Which areas are the greatest margin killers?
This is why IHL is producing a multi-client research paper on returns best practices.  The approach will include both a research study and webinar designed to provide guidance to retailers and help vendors with lead-generation amid the current economic uncertainty through a focus on this specific pain point.  Deadline for involvement is Next Friday, May 1st.  To see the complete prospectus, click here.
Thanks and stay safe and well out there…