Webinar Replay: State of Retail Economy – COVID 19 Impact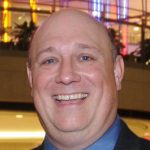 COVID-19 is having significant results on the worldwide economy.  What is the impact on retail/hospitality?  How long will it last?  What is the impact on IT Spend?
This is a replay of the webinar on 3/25/2020 on IHL's latest forecast for retail/hospitality economy and IT Spend.  Data referenced is part of the IHL WorldView IT Spend Model as well as other research. If you need assistance in IT Forecasting we would be happy to help you.  Simply choose choose this link to contact us.
Several links below related to the webinar..
Link to the Webinar Replay is here or click the photo below.
Link to the slides that can be downloaded here.   Note (We HIGHLY Recommend you listen to the webinar replay).
WE WANT YOUR OPINION: We are doing a quick consumer survey on the impact of consumer spend, impact of any stimulus.  If you would like to see these results, we would love your opinion.  You can take the survey and PLEASE SHARE THE LINK with others.  https://tinyurl.com/IHLCOVID-19
Finally, we recommend you join our next webinar which will include updates to this data as well as discussion on AI/ML Trends for April 2nd.  You can sign up for that here.
---
If you liked this post, please consider tweeting it or sharing on LinkedIn on the share bar above.  We so appreciate it.  Thanks.
Tweet
Like this post?  Never miss an IHL Research Briefing by signing up here for free