How Tornadoes and Coronavirus Mix, Unexpected Benefits in Nashville and Middle TN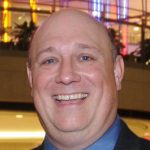 In the early morning hours of March 3rd, tornadoes ravaged parts of Missouri, West and North Nashville and then through Middle TN for another 60-70 miles. Words are simply inadequate to explain it because the damage is simply beyond comprehension as story after story of survival. At the same time fears and quarantines from coronavirus have paralyzed the rest of the world, having a major impact on the world economy. And then weirdly, in Tennessee, both strangely mingle and offset some of the negatives of both economically and socially.
There is no question, those directly impacted from the storms have seen their families and livelihoods disrupted or destroyed. No one can deny this and no way to understate this. (The graphic below shows the path and distance of the storms. The largest path was 58 miles on the ground and half-mile wide.) Just a buzz saw.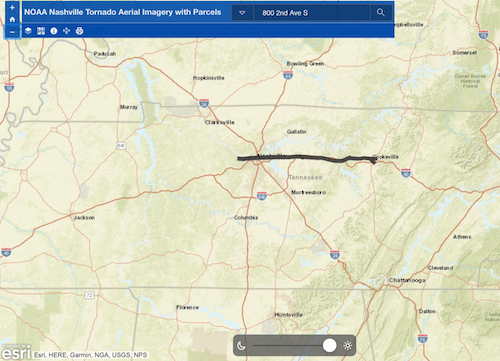 But what happens in the wake of natural disasters economically is that after the dust settles, there is a massive transfer of wealth from insurance companies, charities, local, state and federal governments into the region affected and that continues over time as those funds continue to be invested in the community over and over. Insurance pays policy owners who pay builders, hotels and restaurants and whose employees buy other things and so on.
While the rest of the world struggles with cancellations and vacancies of hotel rooms, restaurants and other travel related projects, hotel rooms surrounding the affected area are full of people affected and those coming to help. In other words, the transfer of wealth not only helps to mitigate the regional economic loss from the storm but also the broader tourism and hospitality losses from the virus and cancellations.
Further, because recovery is a marathon and not a sprint this transfer of wealth will continue to trickle through the local economies for months and years to come.
A second benefit is not unique to Tennessee but has certainly been a major phenomenon for this region because of the growth of the recent decade. For the last 6 years, more than 100 people a day have been moving to Nashville and Middle Tennessee. Anyone that has had to deal with traffic here visiting says, "I love visiting Nashville…but your traffic is a mess." Yep. That's a lot of new people to the neighborhood and no mass transit or new roads. And like most transitional places, family and work suck up most of the time and it is hard to meet your neighbors unless you are super intentional.
But when a natural disaster happens, you are forced to get to know your neighbors and people beyond your neighborhood. You don't stay in your cocoon. The number of people that are now part of the "Volunteer State" continue to show up in mass to help and meet each other and mix together. Walls are broken down, new friends and business associates are created.
Last Saturday as a family we volunteered for a food/sundries sorting/packing event to help. Groups naturally formed around stacks of food for the packing process. In my little group of 30 or so people, there were people speaking 3-4 different languages and even more cultures side by side. Working together, a common goal, getting to know each other. No one talked politics. No one divided based on color, religion or sexual orientation, guns or no guns. One cause, together.
There were so many "Volunteers" that our primary project that was slated for 2-3 hours was completed in 30 minutes! It was and continues to be a beautiful thing, the level of support and volunteers helping neighbor after neighbor. This has been repeated hundreds of times around the region. A great reminder that there is more that unites us than divides us…and that is always a net gain.
Our thoughts and prayers will remain with those directly affected. The tragedy is immense and cannot be overstated for those directly impacted. But the financial impact will end up being positive over time. And the community impact even more. #NashvilleStrong
If you liked this post, please consider tweeting it or sharing on LinkedIn on the share bar above.  We so appreciate it.  Thanks.
Tweet
Like this post?  Never miss an IHL Research Briefing by signing up here for free