Big Get Bigger – Vendors Poised for Greatest 2020 Growth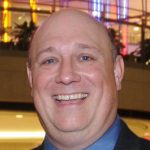 IHL researched over 300 North America Retail Brands as part of our Retail Competitive Leaders Study and asked them which of 30 top vendors they would be increasing their business with the most and by how much in 2020.  The results were clear: the largest vendors are taking an even greater share of the retail technology pie.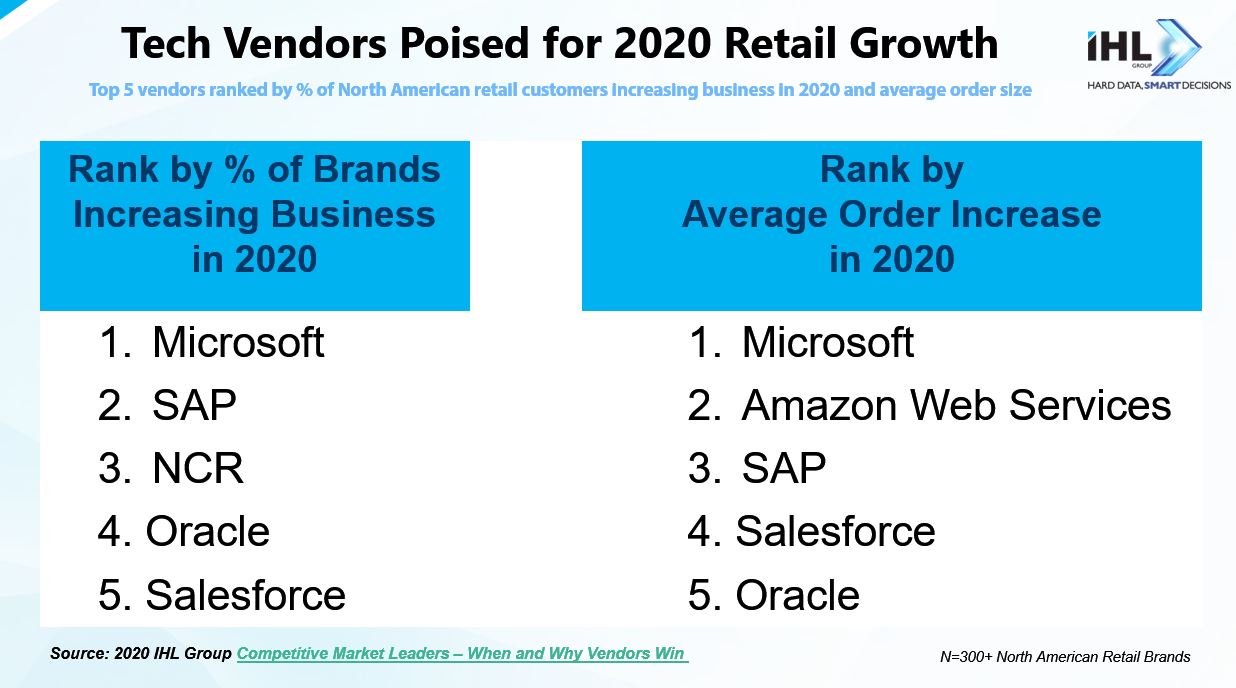 Most impressive are the results for Microsoft.  Not only is Microsoft the most widely installed vendor in retail, in our study this year they only ranked #1 in the percentage of their customers increasing business with them in 2020, they also ranked number #1 in the average order size increase.
Next is SAP for % of customers increasing business with the company in 2020.  They also ranked in 3rd in planned average order increase.  This is a big improvement in rankings for SAP over previous years in our study and shows the adoption of HANA and other initiatives are really taking hold, especially in fast moving consumer goods retailers.
NCR placed 3rd in the number of total customers increasing business in 2020 with the company, driven by growth in hospitality and specifically convenience/gas retailers.
Oracle ranked #4 in total percentage of customers increasing in 2020, and a close #5 on average order growth among the 300 brands.
Salesforce ranked #5 in total percentage of customers increasing, but 4th in average order increase for 2020.
Finally, despite news that retailers are avoiding Amazon Web Services (AWS), our data suggests otherwise.  Of the 30 technology vendors, AWS just missed the top 5 this year for the number of their customers increasing business with them, but finished 3rd out of 30 for the average order increase.  Retailers are not only leveraging AWS for storage and infrastructure, but also for marketing, and supply chain efficiencies as they deploy AI/ML to their encrypted data.
For more detail, please see the complete study here.
If you liked this post, please consider tweeting it or sharing on LinkedIn on the share bar above.  We so appreciate it.  Thanks.
Tweet
Like this post?  Never miss an IHL Research Briefing by signing up here for free