Top Emerging Technologies in Retail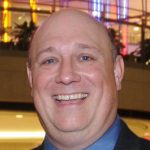 Location-based Analytics is the most widely adopted of emerging technologies among North American Retailers within 2 years, but it is not the fastest growing.  More than any other time in the 17+ years we have been doing our annual study with RIS News, retailers are rapidly deploying emerging technologies at the store level.  The speed of the adoption is dazzling.  Where we have typically seen a doubling in technology and occasionally a 200% increase over two years, we have never seen a situation in the survey where so many technologies are expecting to see this level or higher in the next 24 months.
Micrososervices Architecture, Edge Computing, and Conversational Commerce are seeing astounding growth rates over 4x in the next two years.  But these are not the only technologies here that are transforming stores.  IoT, a Single Unified Commerce Platform, RFID, and SD-WAN are also key to the store transformation.  Video Analytics are store based, but often the data is analyzed at the home office (with the exception of loss prevention) and instructions and changes are relayed from HQ.
What is clear, is our stores "are a changing".  Many of these things are under the hood but all the evidence here shows that the opportunity in retail still involves the local stores.  More details of these and other technologies can be found in our research study "Rise of the Digital Store".
Like this post?  Never miss an IHL Research Briefing by signing up here for free
If you liked this post, please consider tweeting it or sharing on LinkedIn on the share bar above.  We so appreciate it.  Thanks.
Tweet