Asia/Pacific Business Intelligence Spend 2019-2023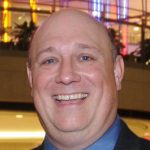 Worldwide IT Spend for Business Intelligence is skyrocketing and this is certainly true in Asia, driven particularly by China, South Korea and Singapore.  From video analytics to prescriptive analytics to traditional data lakes and data warehouses, the region is greatly benefiting from cloud-based solutions that are often not hindered by legacy architecture and legacy system debt.  Overall BI/Analytics spend is forecast to grow from $3.3 Billion USD in 2019 to nearly $4.8b by 2023 in the region according to IHL's WorldView IT Forecast.
(Note: the infrastructure costs and systems for computer vision, cameras, and other traffic monitoring sensors we count in the infrastructure and store systems categories instead of BI in the model.  This data is mostly software, SaaS, services, servers).
WorldView forecasts over 300 different technologies for 10 retail and hospitality segments around the world.  The specific categories outlined above include the following:
Business Intelligence
Data Warehouse Implementation Suites
Data Warehouse Design/Admin Tools
Predictive Analytics
Data Visualization
Multi-Channel Analytics
Inventory Optimization
Data Mining Tools
Database Admin. & Management
Dashboards
Business Intelligence-Mobile
Big Data Integration
Master Data Management
Social Media Analytics
End User Query & Reporting Tools
Sales Force Automation
Customer Service & Support
Helpdesk
Other Business Intelligence
For more on IHL's WorldView, see here or contact us.
Like this post?  Never miss an IHL Research Briefing by signing up here for free