Top POS Software by Gross Payment Volume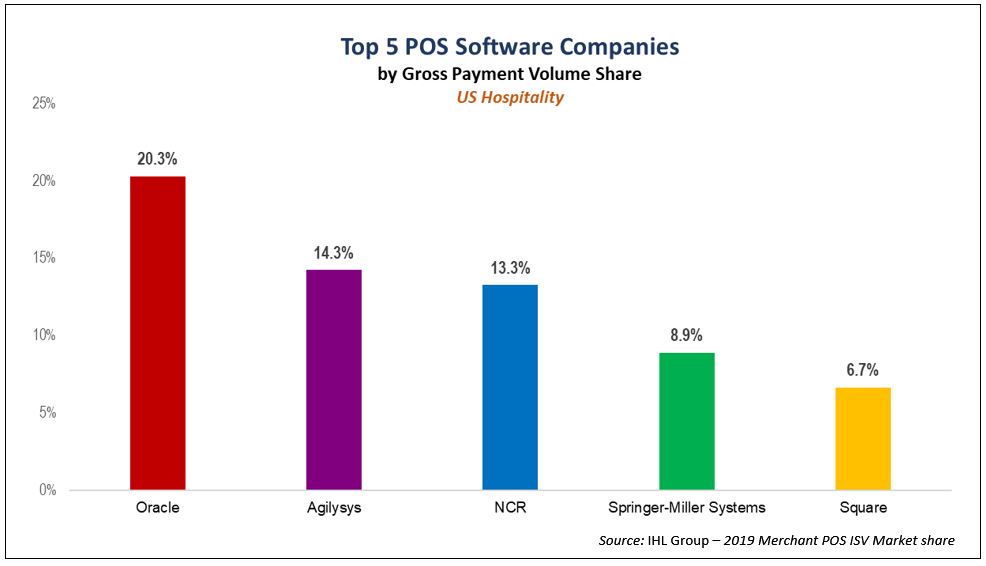 Gross Payment Volume (GPV) is the amount of payments that go through a particular POS system.  In this chart above we show the market share for the top 5 software companies in Hospitality based on revenue through those POS systems.  While Square, for instance, has much larger shipment share (particularly in the small business space) than shown here, in payment volume it is dominated by the payments through the systems.
Both are available in our 2019 POS/mPOS Market Share Report that looks at the top 175 POS/mPOS across key retail market segments, including licenses, breakout of revenues, and GPV.  For more information, click here.