Recipe for AI/ML Success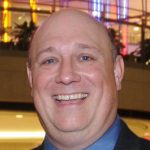 In IHL's recent AI/ML Research (AI/ML Promises, Potential and Pitfalls) 52% of retailers surveys listed AI as a top priority for this year. But technology projects have high failure rates and throwing money at the first initiative that catches your eye is a bad move. What are the key components for AI/ML project success?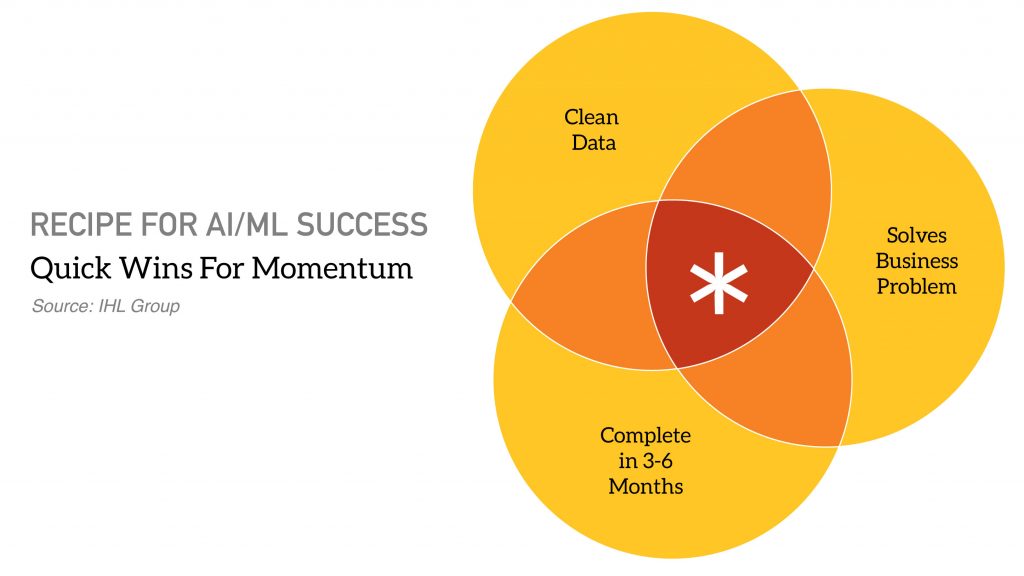 Does the project have a significant business benefit?
This one seems obvious, but you would be surprised (or maybe not) how many tech projects with emerging technologies start simply as a skunkworks project with no real business value.  Is there a business problem associated with the project that you are trying to fix and is it worth learning on this project? That is a key first step.
 2. Do you have clean data?
80% of any AI project is collecting and preparing the data. The last thing you want to do is use bad data—old, incomplete, inaccurate or duplicative—to make key strategic choices. Bad data leads to bad decisions and AI/ML simply makes those decisions faster. Developing good data, however, can be expensive and time consuming. You need to understand the details of the information your project will leverage. Why do you have the data? Where did it come from? Then explore how it will be integrated into the process and how it will be made available for further analysis.
Can the projects be completed in 3-6 months?
Quick wins are critical.  Don't try to tackle a huge business problem with AI as your starting project.  You need quick wins to build capabilities of the technology.  You need to pick areas that can be completed quickly.  Otherwise you can get stuck in projects that will take years to come to fruition and your management team will lose interest.  Worse, you may miss the full transformation power of the technology because the first project was too big and took too long.
You must think about today's machine learning projects as the building blocks that will enable you to create a more mature environment in the years to come  This is why leading retailers are choosing customer or employee focused issues where there is clean data that is limited in scope.
So, the recipe for AI/ML Project Success…. The project solves a true business problem in an area where you have clean data that you can complete it 6 months or less. Starting anywhere else can lead to disaster.
For more detail about AI/ML and best practices, see the free research paper here or contact us for this or other IHL Research.