1 Thing Separates Retailers This Holiday Season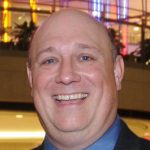 What will separate winning retailers this holiday season?  You might say good marketing, a hot product, strong ecommerce offering?  All of these are important.  But what will separate retailers this holiday season in one specific thing.
They have accurate inventory counts that are exposed on their ecommerce sites and they are in-stock.  The biggest area of growth for the holidays is not going to be ecommerce for direct delivery, but rather Buy Online and Pickup in Stores (BOPIS).  With challenges of shipping backups, tariffs, etc, stores will be the heavy focus for most consumers this year.
Consumers first will look to the online systems to see if the inventory is in stock.  If the quantities are there, they will secure those items for pickup rather than "hope" it arrives for shipping.  This will particularly be true for the last 10 days of the holiday shipping season.
But here is the rub.  Most retailers are off by as much as 25% on their store inventory counts.  Most are playing a game with safety stock.  Yet more than ever before, research online and BOPIS transactions are exposing even more out-of-stock issues for retailers.  The average retailer is losing the equivalent of 3.4% of same store sales due to out-of-stocks, and in apparel it is as much as 9% of same store sales, a problem that is up 55% worldwide since 2015.
Those retailers who have accurate inventory counts at the store, can deliver on fulfillment for traditional walk-in, BOPIS or ship-from-store will be the big winners this holiday season.
Customers come to stores because they need the products right now or need more information or expertise about the product.  Those that leverage technologies like RFID and computer vision for inventory at the store are expecting sales increases that at up to 3x that of retailers that don't.  They realize that consumers simple won't tolerate out-of-stocks any more with the age of the Amazon and Walmart marketplaces.
So, it won't be the shiny marketing campaign or catching lightning in a bottle that will separate the winners and losers.  Being in-stock and the ability to execute on fulfillment that will separate the holiday leaders this year.