Reflexis is on task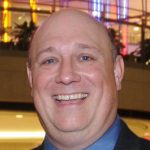 About 13 years ago I was invited to the Reflexis User Conference. With me in the audience that day were Paula Rosenblum (RSR Research) and Rob Garf (from AMR research at the time). That conference started with one of the most unique sessions we had ever seen at a user conference. On the first day each retailer in attendance had to stand up and share 3 slides. Slide 1, about their company. Slide 2, What they have deployed from Reflexis. And Slide 3, the results that were achieved. Together we thought this was brilliant as every customer sold every prospect in attendance without Reflexis saying another word.
But the thing I remember vividly about our conversations throughout the event was how different this user conference was from others we had attended. Most user conferences we go to turn into gripe sessions by current customers over features, lifecycle management, and product roadmap. We typically do not have to search far to hear a conversation of existing customers complaining about the vendor. That day we were shocked to hear nothing but good news, even at the end of day cocktail party when those tales tend to come out.
Que this year and Reflexis held their first analyst day, a day specific for analysts as part of the user conference. This dedicated period with company execs included sharing strategy, plans going forward and typical wins/news. But the unique thing this time was that there were 3 customers that volunteered to share their stories with us (one at last minute when requested by the analysts during the session when it was brought up as a win).
A well-known global apparel retailer shared how they installed the new QNotes closed-loop real-time communication solution which improved the process of responding to urgent tasks from 4 minutes to 20 seconds, allowing re-allocation of about $2 million in labor annually for store leaders to stay on the sales floor.
A top-3 pharmacy retailer who shared why they switched to Reflexis from another vendor and the importance labor scheduling, task management, and mobility play in the company's "Store of the Future" initiative to provide a better customer experience.
A retailer in the UK with thousands of stores on why the company selected Real-Time Task Manager to improve efficiency and reduce out-of-stocks in truck deliveries and other scenarios.
Once again, 13 years later I sought out customers that had a beef, had something negative to share. I didn't find them…at least not at this user's conference. In an environment where it is so common and so easy to find complaints about vendors at the user's conference, it was once again quite refreshing to hear customers share only good news about a vendor. I'm sure there are customers out there somewhere not as pleased, but I couldn't find them at this specific conference.
Further, congrats to Reflexis for the development of their customer success team of former retailers that help consult for free with their customers to make sure they are getting the full benefits of the software. This team's purpose is not to sell, but simply to lend their expertise as retail practitioners to help the customer become successful. While many vendors might have a remote team of customer support specialists, few spend the time and money to provide advisors at the level of senior consulting experts to their customers at no cost.
So kudos to Prashanth and the team and their continued focus on customer success.