24% of Amazon's Revenue Comes From Customers Who Experienced Out-of-Stock at Local Retailer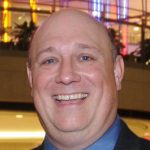 In May of 2018 IHL conducted a consumer study around their experiences shopping in stores vs shopping online.  The particular focus of the study reviewed the experiences around out-of-stocks while shopping at stores or Buying Online for Store Pickup. The data was broken down by those households who were Amazon Prime Members and those households were not.
By reviewing the data by age, Prime vs Non-Prime Members, the level of shopping visits, how often out-of-stocks occur and then how consumers react when faced with an in-store out-of-stock, the calculations showed that as much as 24% of Amazon's North American retail revenues can be attributed to consumers who first tried to buy an item at stores but found their local stores out-of-stock.  In other words, retailer's poor inventory performance is actually driving a significant portion of revenue for Amazon!
More details will be shared in the Webinar "Out-of-Stocks, Out of Luck" scheduled for today.  Sign up to learn more.  (sign up even if you cannot attend to get recording)