Webinar Replay – Cost of Cash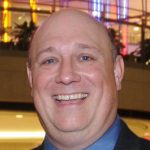 Retailers are facing a radically changing consumer.  The rise of online shopping is forcing retailers to not only update their technologies but the ways in which they engage their customers.  Things like mobile ordering, Click and Collect, Buy online and Pickup in Store (BOPIS) are requiring new processes and more integrated systems.  But during this transition retailers still must offer the same full range of instore services.  This has created the ongoing dilemma of doing more with less – not only with technology, but with the precious labor hours at the store level.  Our webinar today will suggest that one area where retailers can free up labor hours is in the processes for handling and counting cash.
The average retailer spends 9.1% of the value of their cash transactions counting, recounting, auditing and depositing cash.
View the webinar
To get the free report go here