Hidden Game Changer in Amazon Announcement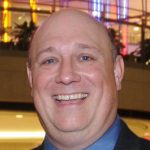 Late yesterday Amazon announced that they were going to close on the Whole Foods acquisition on Monday, August 28th. Not surprisingly, they announced immediate dropping of prices on a handful of items, the beginning integration of the IT systems, Amazon lockers in store for product pickup, and a few other things that everyone expected.
As well it was announced that Amazon Prime would be the default loyalty program. Now anyone who is a Prime member knows that having that membership is sticky and loyalty to Amazon is a part of that. The thought process: "since we paid the $99 a year, we might as well use it." And of course, it was a no brainer to link the buying behavior of online with the store here. Everyone has been expecting this.
The part that was nuanced in this announcement was for the first time Amazon used the term "loyalty program" when describing Amazon Prime.  And that is the potential game changer.
Because of the breadth of Prime offerings in terms of media, entertainment, and now concert/event tickets (in UK), the use of Prime as a traditional points loyalty program has significant disruption potential.
Walmart does not offer a loyalty plan today. Target has the Redcard, but that doesn't cover all their customers and Kroger has their Kroger Plus program that provides fuel discounts and other key in-store offers. But what happens if your shopping at Amazon and Whole Foods gets you points to lower the cost of that Van Halen or Taylor Swift concert? Or for every $100 spent on all Amazon platforms, you get a free first run movie download? Or make it simple. You get Amazon gift cards?
This forces all competitors to up their loyalty game. Will we see Walmart begin a loyalty plan? Will we see a partnership between retail brand loyalty programs and credits on Netflix? Will Kroger go deeper in partnership with Ticketmaster? Will there be a partnership between a national retailer and the NFL? Who knows.
Without question we know consumers are looking for and spending on experiences. Only Amazon has a breadth of experience platforms right now that can be tied to a retail loyalty program.
What will be interesting to watch is not so much what Amazon does, but rather how other retailers will react, how these plans will be communicated and how consumers will respond?
Welcome to the new retail!