Debunking the Retail Apocalypse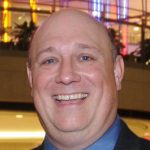 US retail is undergoing some significant change, but not nearly the retail apocalypse that is being portrayed in the media.  In fact, retail is growing – at a healthy pace.  Part of this is the way that the government releases data (month to month growth), a good portion of the issue is that media outlets simply know that negative news gets more clicks than good news and they simply ignore the retail and store growth.
The reality is that retail in the US is quite healthy.  We have a $4 Trillion industry that is growing at a rate of over 4% year to year so far and 5% in May.  That's nearly $100billion in growth in 4 months!  That's like adding the equivalent of Best Buy, Safeway, and Gap to the US economy in the first 5 months.  (Download Prospectus)
Or another way to look at it, in the first 5 months our retail economy added the equivalent of the annual retail sales of Ireland and Finland….combined!  That's just the growth.  IHL believes that there is at minimum a delta of +4,000 new stores beyond those that have announced closings, but the story is not getting out there because no one has done the complete research.
What's happening is investors, press, and customers only hear the bad news and thus are putting pressure on retailers as well as vendors like, negatively impacting the sales story and even stock price for retailers and vendors alike.
Purpose: The purpose of this multi-client research is to provide the backbone research that debunks this negative narrative.  It will acknowledge the changes and shifts in the retail economy but also store counts by segment and the changes in technologies necessary for retail to deploy (like RFID, more mobile devices, label printers, etc. to support better inventory control, support eCommerce initiatives, improved customer experience).
Your Opportunity: The opportunity for you company is that your logo can be associated with the good news in the industry.  You will not only have the data you need to share with your customers, executives, and investors, but also be associated with the positive things happening in retail instead of only having the negative narrative of the macro industry out there.  Also, depending on the level you can be a sponsor on the companion webinar that will go with the research and house a recording of the webinar on your site.
Here is the prospectus of the opportunity.  Deadline is July 30th for inclusion.  If I can help with any questions,  would be happy to do so.  Contact us at +1 615-591-2955 or at the email address in the prospectus.