Kelly Sayre Joins IHL Group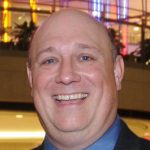 IHL Group is pleased to announce that Kelly Sayre has joined the team to broaden our coverage of the retail, eCommerce and consumer package goods IT market.  Sayre will also take the lead in growing the company's media marketing efforts through podcasts, short videos, and webinars showcasing IHL content.
"Analysts must sort through massive quantities of data to understand retail trends and separate fact from fiction in vendor offerings, understanding what truly has legs and what is just buzzwords and slideware. Kelly not only demonstrates that aptitude but brings a wealth of talent and energy to IHL that further diversifies our service offerings for our clients.  She will be a tremendous asset in growing our insight and reporting on the fast growing eCommerce and direct to consumer markets.  We are very fortunate to have Kelly joining our team." said Greg Buzek, Founder and President of IHL Group.
Kelly Sayre has a long history of event management, business development, market analysis, and developing intelligent content via new media including a podcast series on women's leadership issues.  Sayre is an active member of her St. Cloud, MN community.  She has been recognized as one of the Top Ten Outstanding Young Minnesotans and serves as an Executive Board Member with both the Forum of Executive Women and the Tri-County Humane Society.  In her free time, she enjoys running, being outdoors and enjoying her time with her husband and two young boys.
About IHL Group
IHL Group is a global research and advisory firm headquartered in Franklin, Tennessee, that provides market analysis and business consulting services for retailers and information technology companies that focus on the retail industry.