Amazon Has A TIGIR By The Tail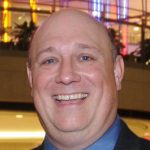 The single biggest problem that retailers are facing today is how to compete with Amazon.  While retailers have been arguing over whether the company is profitable in retail, Amazon has changed the game.  They are both a technology company and an endless aisle retailer with options for delivery in less than an hour.  Amazon has shifted retail in much the same way DVRs time-shifted the TV show.  Consumers used to HAVE to shop.  Now they have to WANT to shop. This has wide ramifications for stores.  The stores of 2017 and beyond must create positive shopping experiences that cause consumers to want to come into stores.
The most glaring area of where Amazon is blowing the doors off retailers is in the area of innovation and IT spending.  In 2016, Amazon will have spent over $15 Billion on innovation.  This is more than the top 20 retailers (excluding Walmart) spend combined.  According previous research retailers spend about 75%-85% of their IT budgets on simply maintaining and upgrading existing systems.  As such, retailers are completely outgunned when it comes to spending on IT.
IHL asked top retail CIOs to review their IT budget growth for 2017. When asked, they said their budgets were increasing 4.7% over the previous year.  This is quite healthy historically considering also lower costs from cloud computing.  But as mentioned above, the game has changed.  When asked what their budgets needed to increase to compete effectively against Amazon, they answered between 87% and 236% growth is required!  According to IHL, this means CIOs are saying they need 3-5% of revenue for the level of IT transformation required to compete with Amazon and Walmart (now with Jet.com).  IHL calls this the Technology Innovation Gap In Retail or TIGIR for short.

The good news for many retailers is they don't have to out invest Amazon or even beat Amazon, they simply need to outperform their weakest competitors.  And there is clear data in our latest study (Amazon Has A TIGIR By The Tail) that shows which technologies and processes can clearly be correlated with sales growth.  Those retailers that are winning are increasing their IT spending at a rate 4x faster than those who are struggling to grow their revenues.
Leading retailers are investing in three core areas first,  A single order management system across channels, a single view of the customer across the enterprise and updated POS technology. These foundational technologies provide the base from which the technologies that drive greater customer experience at the stores and online.  
In the movie "Jungle Book" the hero Baloo the bear grabs the tiger by the tail.  And when Mowgli is safe the birds tell him he can let go.  His response, "Are you crazy?  There's teeth in the other end!" and retail has the teeth and is a sleeping tiger.  Leveraging your strengths and mitigating your weaknesses can help you compete effectively with Amazon.
Much more data on TIGIR and how to compete is available in the study which can be purchased individually or as part of a Retail Executive Advisory Program Subscription.