Has Black Friday Become The BEST Customer Experience Day?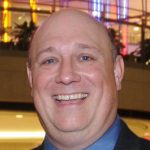 I know the headline reads like a cruel joke.  But did you go out on Black Friday this year?  Oh, of course there are the obligatory crazy Walmart videos each year.  At the time of writing this, I'm sort of stunned we haven't yet heard of a death happening after that 55" 4K TV they had for $249.  I hope that stays true.
This morning at 6am, I went out partly for the deals on some items and partly just as a retail analyst and it was by far the best shopping experience I have had in ages.  I was in an out of 6 large retailers, driving to each, in one hour and 41 minutes!  Never once had more than 1 person in line in front of me.
The worst part of the experience?  The traffic lights were not setup for shopping, but rather a normal Friday morning rush hour!  You couldn't make a left turn!
So in that 101 minutes I went to Meijer, Lowe's, Home Depot, Wal-Mart (yeah, no one there at 6am because the crazies went on Thanksgiving night), Kroger, and Frisch's Big Boy (mom wants some gift cards).  Why do I say best experience?
No crowds. People shopped online or went Thursday.  Meijer had the most number of cars (about 2/3rds full) but the store didn't seem overly crowded.  Home Depot was most crowded because all the specials were upfront blocking the aisles in front of the registers.
All Lanes Open. There was no issue checking out.  I had to wait for one customer in Walmart electronics.  Every other store I walked right to the checkout and even had some nice conversations with the people working there.
Plenty of Help. There were lots of employees available and they knew where everything was.
So how would I rate the customer experience in my quick survey?
Meijer: A+ Bright stores, plenty of selection, good signage, lots of help, no lines, friendly staff.
Lowes: A+ Plenty of staff, more open aisles than HD, no lines, good deals, found everything quickly.
Home Depot: A- Most of the same positives but front of the store was hard to maneuver because the rows were crammed with people and hot deals. If they moved deals a little away from register would have worked better.
Walmart: C+ No crowds, but typical Walmart electronics department no one at the register.  3 people walking around who could care less.
Kroger: B+ Everything was fine in the stores but no staffed lanes open.  Was doing 5 gift cards on self-checkout.  It works, but I had to learn the gift card activation process…2 codes per card.  One of those transactions best for a staffed lane with someone that does every day.
Frisch's: B+ Transaction was fine, gift cards activated fine, but had to find a manager to find the incentives they have for the holidays where extra $5 for $25 was included. Those were locked up in an office.  So rather than cashier having access they had to track down the manager, then explain situation, then manager had to go to a locked room area and pull the cards.  Not a big deal, just not seamless experience.
So Meijer, Lowes, Home Depot did a terrific job.  And albeit issues in some of the stores, there is no other day in the year where I can get to these 6 retailers, in and out in 101 minutes.  That's a good shopping experience for me.