Extreme Idea for Improved Customer Experience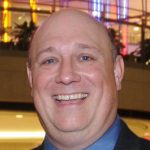 A few weeks ago my wife and I headed out for a date night to see the latest Mission Impossible movie (great movie BTW). So we had our popcorn bucket, planned to buy our drinks and such at the concession stand but stopped off at our local Walgreens to pick up the cheap movie chocolate to sneak in…yeah, I know, like you never do it?
So we stop at our store and pick up our chocolate…way more than we should have…. and get to the register where we were greeted by the most enthusiastic of cashiers. She looked at our haul of items, thought for a second and ran over to the other cash wrap and came back with a stack of manufacturer coupons. By the time she stacked all the coupons the chocolate was like 10 cents on the dollar. She stopped before giving us money back but did she make an impression? She most certainly did. Was that a positive customer experience?…you bet.
We talk a lot of technology, the latest customer wifi, display technologies and such when talking about improving the customer experience but what does a good customer experience come down to most of the time? It's the people. Publix, Wegmans, Trader Joe's, traditionally make 4-5x the profit of typical grocers because of the people they hire and how they train them.
That night the lady was so enthusiastic about getting us the best deal (at no further cost to her employer) that she made a tremendous impression on us. We knew we got the best deal.
That got me thinking…if you are a retailer that relies on sales and a big part of your traffic and customer retention is built on the belief that your customers know they are getting the best price at your store, why wouldn't you search out and hire extreme couponers? Their enthusiasm is contagious, if not compulsive. To her getting us the best price became a game she was determined to win.
That night we were not necessarily tremendously price sensitive. We knew we were getting a better deal just walking into the store. We were not expecting a terrific customer experience, but we got one. And do you think we will back to that specific Walgreens in the future for other items just because of that cashier? You betcha.
Extreme couponers….think about it.