When 41% Growth Disappoints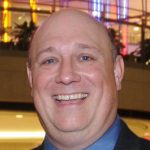 While Mobile POS SW installs were up 41% in North America year to year, if you talk to many in the industry they were expecting more.  Truth be told, so were we.  That being said, there are some diamonds in the rough as this market matures according to the updated IHL Mobile POS Software Market Share research released today.
SMALLER RETAILERS +39%
First of all there are two separate markets.  There is the smaller mom and pop market with fewer than 50 stores that require one type of solution.  Vendors such as First Data, Shopify, Revel, NCR and VendHQ clearly outpaced the average in small stores.
What is interesting among the smaller retailers is that most of the volume is on the churn.  What we mean by that is that mobile and tablet POS sees its greatest market opportunity as a replacement for traditional POS units, particularly for those restaurants and stores that are opening for the first time.  The going is much tougher in converting existing businesses that already have ECRs or traditional POS to switch out their units for tablets.  But upfront costs are so much lower for the hardware and software.
ENTERPRISE RETAILERS +59%
Then there is the Enterprise market with retailers with more than 50 stores.  Although growing at 59% in terms of total installs, most (including us) expected the number of installed to more than double.  Make no mistake, vendors such as Aptos, Oracle, NCR, and Starmount are clearly outpacing the average in the enterprise, but the overall numbers are less than we would have expected at this stage.
IHL sees three primary causes for this slower adoption curve in the Enterprise:
EMV – As we have shared in our EMV Study, this move to Chip cards in the US is sucking a tremendous amount of time, energy and budget particularly from larger enterprise retailers. This is the number 1 cause of delay reported by retailers.
Unified Commerce – Retailers in the market segments that are most likely to go to Mobile POS transactions (Specialty Stores, Department Stores) are focused on getting to a single transaction platform that serves not only mobile POS, but traditional POS, Mobile ordering by customers, and online web orders. Many retailers are choosing to wait until this software conversion is ready before deploying the Mobile POS devices.  As strong of an ROI that Mobile POS can bring to stores in terms of increased, Unified Commerce helps the entire chain by lowering costs and increasing sales.
Windows 10 or iOS? – Android seems to be pretty much a non-starter for most of the retailers in our studies. So the Mobile POS decision has been delayed in some cases waiting for either iOS to be more enterprise-friendly or for support for Windows 10 across platform.  It seems this summer begins to answer some of those questions with the release of Windows 10 and IBM's continued roll out of more enterprise friendly apps for iOS.
The good news for this market is that retailers are making progress on all three of these Enterprise market inhibitors right now and growth should pick up in the next 12 months among the enterprise.
IHL's Mobile POS Software Market Share looks at the shipments and installed base of the Mobile POS market for both larger retailers and smaller retailers by individual vendor, showing market share and