Jeff Roster Joins IHL Group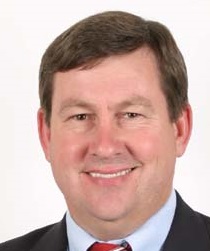 IHL Group announced today that Jeff Roster, a retail technology analyst professional with nearly 30 years of experience, is joining IHL as Vice President of Retail Strategy.
In this new position, he will oversee IHL's retailer engagement, vendor briefings and strategic IT services practice.
"Jeff comes to IHL with significant experience as a retail analyst and comes held a variety of positions spanning several industries over the course of his career," said Greg Buzek, President of IHL Group. "His extensive knowledge of retail, background in company briefings and his broad personal relationships with many of our clients will be extremely valuable to IHL as we continue to serve our retail and vendor clients."
Most recently, Roster served as Vice President Industries – Retail for Gartner, Inc. where he was responsible communicating global IT trends in the retail, wholesale and consumer product industries, analyzes end-user requirements, and consulting on strategies with IT vendor clients. In his role at Gartner he was selected as one of the 25 Most Influential People in Retail by Retail Info Systems News (RIS) magazine and is on the Executive Technology Power 50 list. Jeff also received the coveted Gartner Thought Leadership award for IT research. Before joining Gartner, Jeff worked in logistics and process improvement for Mervyn's. As an operations manager, he developed benchmarking and total quality management initiatives, as well as operational budget analyses. Jeff serves on the Board of Advisors for Retail Orphan Initiative.
"I'm thrilled to be joining IHL, working with the a strong group of analysts dedicated to retail/hospitality and working with IHL Sophia, the industry's most comprehensive technology database on technology installs," said Jeff Roster.  "And IHL's commitment to the Retail Orphan Initiative means more opportunities to extend the work of helping orphaned and vulnerable children through clean water, education and computer training as well.  A win-win all around."