Webinar Replay: Are you ready for EMV?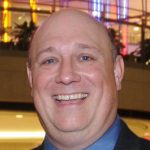 Recently IHL President Greg Buzek participated in a webinar with Chain Store Age and HP-Voltage. EMV's deadline is rapidly approaching.  What are the prudent retailers doing?  What should be done first.  It's here in this webinar.
http://www.chainstoreage.com/article/webinarhpvoltage
If you need further data and analysis with the background ROI calculations we recommend our research study here.