Mobile's Massive Shift in POS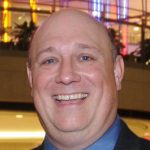 Mobile POS began in the Enterprise, but then took off massively in the small mom and pop retailer segment when Square released an inexpensive dongle that allowed just about any smartphone or tablet take credit card transactions.
Next, the mom and pop market began to expand with newcomers like Level Up, ShopKeep, Lightspeed, and Revel that run a more complex, but still simple POS application running on an iPad but now with inventory management functions.
Just released today, IHL's Mobile POS Software Market Share data shows tremendous growth in Mobile POS in both the SMB as well as the Enterprise market.  Although Mobile POS is growing strong in both large and small retailers, the pendulum on volume is clearly moving more and more towards the Enterprise.  Not that it is slowing by any stretch among smaller retailers, it's just a numbers game. Companies like Epicor, Oracle/MICROS, Manhattan/Global Bay, NCR, Toshiba Global Commerce, and Starmount are some that will see huge growth in mobile.
Today, only 15% of Mobile POS installs are in the Enterprise, but this is expected to grow to 38% by 2018.  At the same time, the overall market is projected to grow by over 320% by 2018.
Without question, the landscape of the local mall is changing.  Retailers are realizing that when associates are properly trained, then shoppers and associates work side by side on a transaction, the uplift in sales can be as high as 25% per customer.  This is because there is a consumer perception difference between working side by side and in a confrontational typical checkout position.  When the associate can work side by side, more often than not the consumer feels they are working on a project together rather than being "sold".
Our Mobile POS Software Market Share data provides shipments, installed base and forecasts for the top 20 Mobile POS providers in North America.  It covers shipments, installed base, and forecasts top Mobile POS Software companies.  Vendors included in this coverage include the following:
AccuPOS
NCR
Springboard Retail
Action Systems (ASI)
NetSuite
Square Register
Agilysys
NTN Buzztime
Squirrel Systems
Amazon / Local Register
Oracle/MICROS
Starmount
BT Expedite
ParTech
Stella Nova Technologies
CAM Commerce/Celerant
PayAnywhere
Sweda
Celerant Technology
PayPal Here
Tomax
CorFire
PCMS Datafit
ToshibaGCS
CrossView, Inc.
Raymark
TouchBistro
Epicor Software
RDC Positouch
UniteU Technologies
FireFly Technologies
Revel Systems, Inc.
Vantiv Mobile Checkout
Fujitsu
ROAM/Ingenico
Vend HQ
Groupon Breadcrumb Pro
Sage
Verifone PAYware Mobile/GlobalBay Merchant
Intuit Quickbooks/GoPayment
SalePoint
Viableware
Kliger-Weiss Infosystems (KWI)
SAP
Vivonet
Leaf
Shopify POS
Wand Corporation
Lightspeed Retail
ShopKeep POS
xpient Solutions
Maitre'D POS
SICOM Systems
Yes! POS by Eat24 (Yelp)
Manhattan/Global Bay
Speedline
For more detail, contact us or see the product for more.